Salesforce overview
400+

Projects delivered internationally

250+

Certifications across the clouds

90+

Certified Salesforce consultants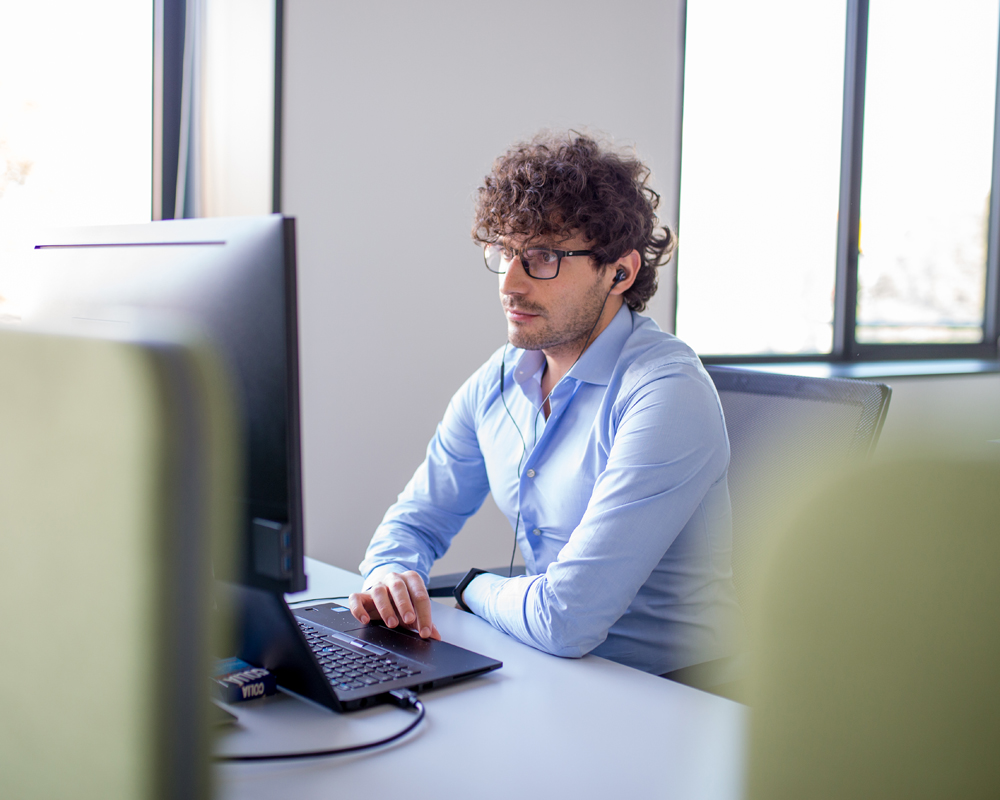 Our experience
Salesforce solutions
Salesforce benefits
Our experience
Our experience
Our first Salesforce CRM project was in 2005, however our CRM experience dates back to 1997. As a Salesforce partner, we guarantee you the best strategy for your digital transformation in a quick, compelling, and cost-efficient way. We understand the importance of customer relationship management, so you can fully benefit from our expert industry knowledge and our client-centered approach.
Our strength is the professionals who make up our team, thanks to a mix of business skills: a combination of best practices for the Salesforce process and experience in technology. With more than 90 certified Salesforce CRM consultants, we cover the entire customer relationship management ecosystem with a dedicated process for each different area, such as sales, service, marketing, integration (MuleSoft), analytics/Tableau Enterprise BI.
In addition, we give attention to people and focus on Change Management to guide the adoption of the solution. We focus on finding an effective adoption process so that our clients reap the benefits. Innovation projects are initiatives that arise from a need for change and Atlantic Technologies takes the newest high-tech solutions to help businesses improve their overall process with tools and habits, at every level of the organization.
All with Salesforce!
Salesforce solutions
Salesforce solutions
Founded in 1999, Salesforce was among the first to promote a revolutionary idea: to replace traditional desktop CRM software with CRM functions in the cloud, making them accessible anywhere, anytime. 
The entire Salesforce platform is vast and continues to grow! Our consultants are dedicated to mastering the importance of customer relationship management as well as specializing in specific Salesforce Clouds and sectors. Salesforce CRM helps our industry-specific clients unite their marketing, sales, service, and IT teams.
The Customer 360 platform is composed of several Clouds, the most well-known of which are: Salesforce Sales Cloud, Salesforce Marketing Cloud, Salesforce Service Cloud, Salesforce Commerce Cloud, and Salesforce Experience Builder
You can further enhance your Salesforce integration and Clouds with apps, accelerators, industry-specific Clouds, analytics (Tableau Enterprise BI), integrations (MuleSoft), Einstein Artificial Intelligence, and Field Service Lightning.
Salesforce benefits
Salesforce benefits
Salesforce CRM enables companies to create a "single source of truth" for the customer, connecting data, applications, strategy, content, and sharing them within the organization.
With Salesforce CRM, companies can seize the opportunities made available over time by technology to respond quickly to new market and customer needs. The strategy empowers companies to innovate their product / service offer on different markets, to engage the customers in an increasingly personalized way, to make processes more effective, guaranteeing new competitive advantages over the competition.
All Salesforce Clouds support artificial intelligence capabilities with Einstein AI, which will give you insightful recommendations, as well as highlight your most promising opportunities to drive your sales revenue. Finally, Salesforce CRM features an easy and intuitive user interface, whether you're on your computer, tablet or smartphone.