Welcome to the ICT Consultancy with the global reputation of excellence.
Since 1997, Atlantic Technologies has offered comprehensive and innovative solutions to hundreds of organisations worldwide. Leveraging our deep industry knowledge, a competitive understanding of the global market, and the best technologies, our consultants have helped companies solve a wide range of challenges. 
Aside from our vast technical expertise in Salesforce, Tableau, Infor, Oracle Cloud, and our exclusive ERP True Cloud with Oracle JD Edwards, our consultants are empowered to bring our customers solutions using a human-centered approach and leveraging Emotional Intelligence (EQ) and Cognitive Intelligence (IQ). We care for your company the same way that we care for ours. 
Atlantic Technologies is the ICT Consultancy that embraces your vision and sees the future through your eyes. 
People powering technology
Whether you have just launched your product or service and you are curious about our Salesforce Clouds, started a new company and are hoping to go bigger with Oracle ERP Cloud or ERP True Cloud with Oracle JD Edwards , need to make sense of all your company data with Tableau Enterprise BI or have run your enterprise for generations and are looking for the best industry specific system with Infor ERP our ICT Consultancy is here to help you build your winning strategy.
We support your digital transformation journey from beginning to end and we'll challenge you to think differently. We will dissect your challenges and evaluate every possible outcome, from every possible angle, with every advanced technological solution. Our ICT Consultancy will help you to plan your project roadmap and analyse the processes and needs of your company.
Our consultants are empowered to achieve the highest levels of certification to ensure you're always receiving the best of the best.
ICT Consultancy
You come to our ICT Consultancy with your challenges. We will offer you the best people and technologies to develop a solution that will revolutionise your company.
As a top multi-cloud ICT Consultancy company, we know the benefits of digitalisation in today's world. 
Atlantic has over 25 years of experience with working with businesses like yours, and we take a people-first approach to all digital transformation projects. 
We are specialists in the strategy for multi-sector industries such as Manufacturing, Engineering and Construction, Health and Life Sciences, Automotive, Business and Professional Services, High-Tech, and Education. 
We offer a 360° ICT Consultancy service that encompasses all aspects of your internal Enterprise Resource Planning (ERP), Customer Relationship Management (CRM), Human Capital Management (HCM), and Analytics. 
At Atlantic Technologies, our services include management advisory, implementation, change management, continuous innovation, adoption/learning, and application maintenance.  We utilise the absolute best people, technologies, and solutions. Plan your dazzling new future with us. We believe in people who power the most innovative technologies. 
But most importantly, we believe in you and your success.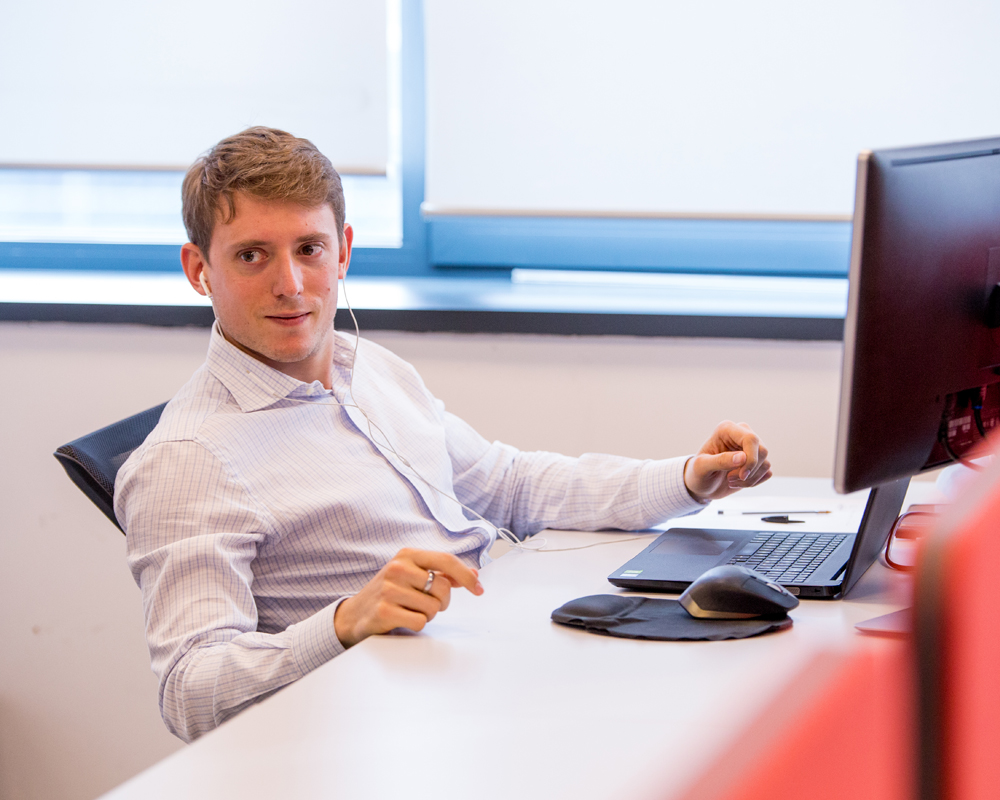 The pathway to innovation
We use a Client Centric approach and support you at every stage of the digital transformation process:
Advisory

Analyze the processes and needs of the company
Define the procedure for adopting a solution
Identify KPIs and ROIs
Plan the project roadmap

Continuous Innovation

Regular improvement on the project design for better results
Update on new technology releases
Corrective and technical assistance provided

Delivery

Knowledge of solution processes
Adopt industry best practices
Provide a ready-made solution for simplified Roll Outs
Help to integrate data
Provide training for the resources involved

Change Management

Provide tools to recognize and understand change
Manage the adoption of innovative business solutions and the transition process
Help adopt the innovation & guide you with the international Roll Out process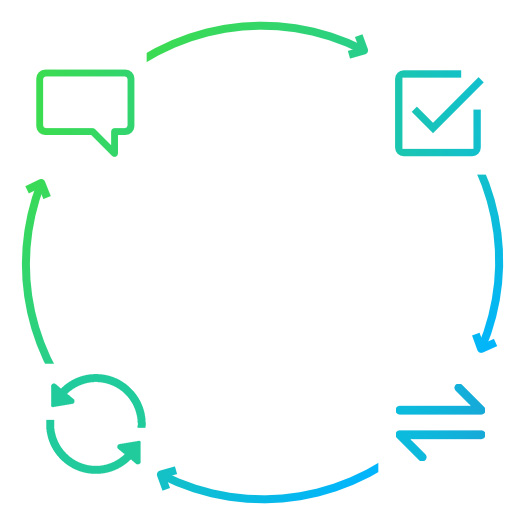 Start your journey today.
Get in touch to set up a free consultation.