Infor overview
1000+

Users

170+

Countries have chosen Infor ERP Solutions

90,000+

Global businesses are using Infor ERP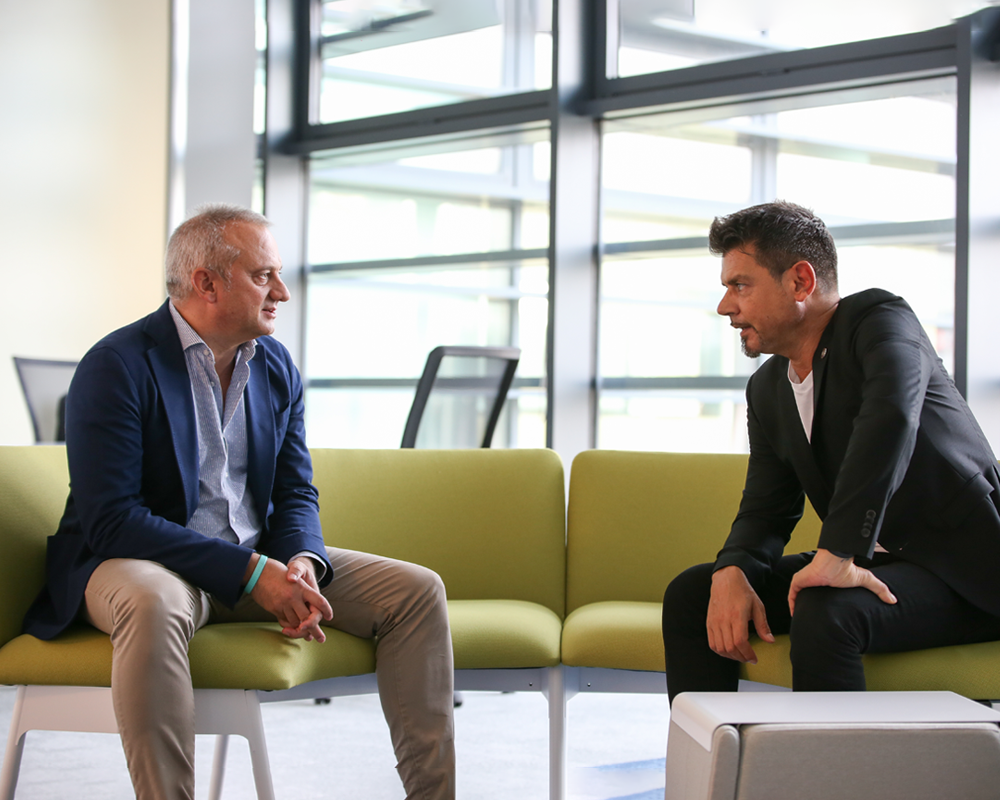 Our experience
Infor ERP solutions
Infor ERP benefits
Our experience
Our experience
We offer innovative Infor ERP Global Solutions that can be applicable to Cloud, Services, On-Premise and as a hybrid implementation. Infor ERP (Enterprise Resource Planning) helps specific industries like food and beverage, fashion and textile, chemical and manufacturing products to achieve an organisation's digital transformation on a large scale. Atlantic Technologies is an Infor Gold Partner. 
With 25 years of experience we have helped companies implementing Infor ERP to improve operations, key industry analytics and reporting documentation along with mobile access and implementation accelerators, lowering companies' risks and keeping their services current with the latest innovations.
With a strong team of certified consultants, Atlantic Technologies has the vertical skills to introduce new organisational models and optimise business processes that will help you bridge between past and future. Infor is tried and tested and is being used by more than 90,000 businesses across 170 countries. 
Infor ERP solutions
Infor ERP solutions
Infor ERP Global Solutions is an industry-specific Enterprise Resource Planning product designed for the implementation and/or documentation of medium to large national and global manufacturers and distributors, specifically in the areas of food and beverage, fashion and textile, manufacturing products and chemical sector. Infor ERP software is designed for progress and is versatile for all industries. The entire suite of solutions include:
Infor M3 with industry-specific functionalities and built-in contents based on best practices.
Infor Optiva allows you to reduce time-to-market and provides a unified product view for all of the data and processes across the company.  
HxGN EAM (Enterprise Asset Management), formerly part of Infor, offers quick implementation, documentation, application deployment and a high-level configuration to ensure fast ROI and better services with operational control.
According to the 2021 Gartner Magic Quadrant, Infor ERP is the platform able to enhance your productivity, streamline operations,  reduce costs whatever your products or industries are.
Infor ERP benefits
Infor ERP benefits
Compared with the various Enterprise Resource Planning options, the Infor ERP platform is an infinitely scalable innovative solution that helps firms manage industry trends and transform business models on an industry specific level, like manufacturing, food and beverage, fashion and apparel, and distribution. 
In its Gartner Magic Quadrant for Infor Cloud ERP for Product-Centric Enterprises, Gartner notes that, by 2022, 30% of large enterprises will have moved to a platform- and product-centric approach with standardised Enterprise Resource Planning capabilities at the platform core. Infor ERP solutions offer several products that provide you the capability to have tailor made suites specific to your industry designed from medium, large and global businesses. Each Infor ERP solution gives your company the non plus ultra of the market. 
Engineered for speed, tailored to your industry. Welcome Infor: the global award-winning ERP application.
Ranging from accounting software, manufacturing, operations to business intelligence solutions, Infor is designed with deep industry understanding and optimised for its functionalities.
Infor M3

An Industry-specific ERP functionality that has built-in contents based on best practices in various industries.

HxGN EAM

The best-in-class Asset Management software that is ready to scale and transform with your organisation.

Infor Optiva

This is a Product Lifecycle Management solution (PLM Process Manufacturing) and is specifically designed for process manufacturers.