By loving what you do, you'll feel as if you've never worked a day in your life.
Here at Atlantic we are not only passionate about our clients and service, but we are passionate about the people who work with us. Our unique company culture advocates that innovation starts from within. We trust that talent is everywhere, so we welcome it to enrich our team and grow together.
Our 3 company values are: fairness, spirit of collaboration and discipline. They are at the core of everything we do.
Fairness
We believe in giving our clients excellent value for their money. Because each project big or small deserves the same passion, commitment and service, the same standard of performance and outstanding results.  
Our talented and experienced group of consultants will put all their expertise at your service to create solutions that benefit your business in both the short and long term. Working together with complete transparency encourages mutual dialogue.
Whether our strong reputation, our international team, or our focus on innovation fits your bill, one thing is for sure: we are known for foreseeing industry needs and trends, allowing us to create effective, long-lasting relationships with our clients.
Spirit of Collaboration
Atlantic Technologies is an ICT Consultancy company that's known for its strong spirit of collaboration to achieve customer excellence.
It is more than the products or services we offer. It is our goal to use the best technologies, such as Salesforce CRM, Oracle ERP Cloud, Oracle HCM, Tableau Enterprise BI, & Infor ERP and our exclusive ERP True Cloud with Oracle JD Edwards to maximise your company potential. 
We believe great teamwork and collaboration are a solid foundation to achieve every goal. With over 200+ skilled consultants, enhanced methodologies and extended experience in the field, we can guarantee to create added value to our clients' businesses. Entering Atlantic, you will find that by working elbow to elbow, you will always receive advice, training on the job and a nice cup of coffee from your buddy.
Our team listens to your needs and understands them thoroughly, knows in detail the dynamics &  processes of your market and uses best practices that have matured in over 20 years of business. And all solutions are presented with the synergy of people working together and the most advanced technologies.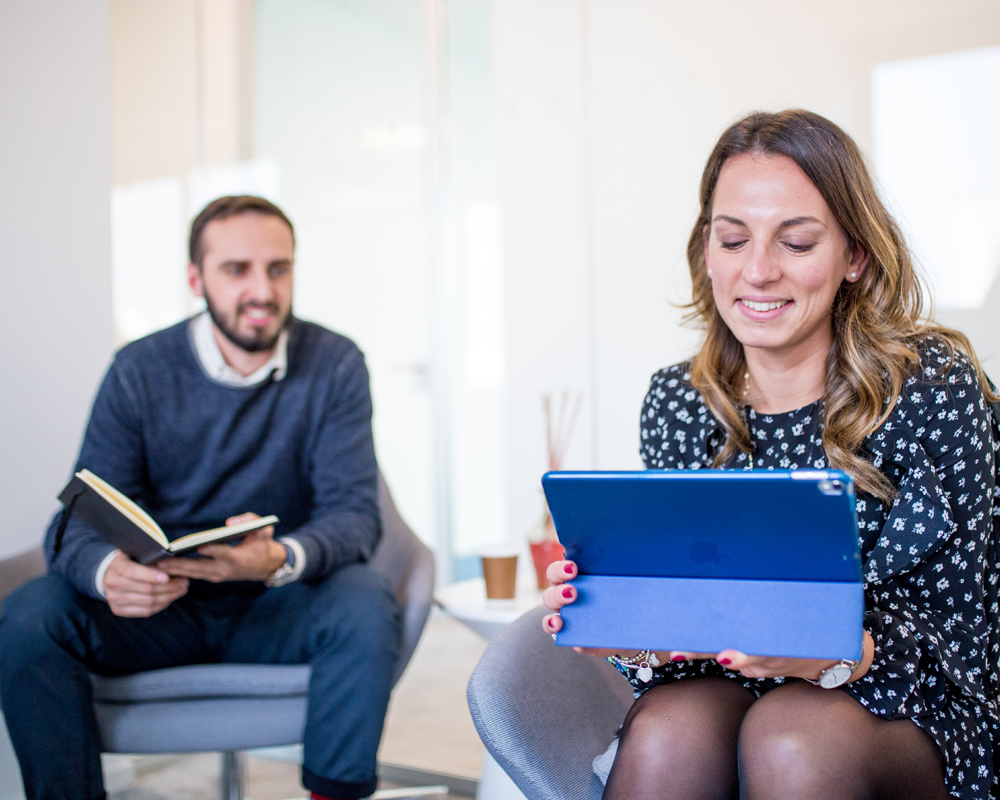 Close

Making a difference

Joining Atlantic Technologies means feeling part of a great international team. For this reason, we introduce our new hires into the #AtlanticPeople team where we share our activities, growth, and goals. We have offices in Milan, London and Denver. We are looking for creativity, concreteness, strategy and new objectives.

Close

Career growth

Atlantic Technologies believes in people and their continuous training. From the moment our employees begin, we set objectives together and personalize their growth path through initiatives and training events aimed at building and strengthening the skills and certifications of each person day after day. Our employees are never left alone and always receive the support from our senior staff.

Close

Wellbeing

At Atlantic Technologies, our people create value on the team, and wellbeing for everyone is fundamental. We encourage quality relationships that strengthen self-esteem and we offer experiences designed to increase our team's wellbeing. Our welfare portal is open to everyone and offers various services dedicated to our employees and their families.

Close

Work Environment

We like to say that we've created a "home away from home" for our employees where we can lighten up the workday with private areas for relaxation, furniture comfort in high design, and well lit work areas. Everything is state of the art and we have a well stocked break room that is filled with fresh fruit, biscuits, water and coffee. The fridge never lacks beer and there's always time for a quick game of foosball.

Close

Specialists and Work Flexibility

We combine work and private life thanks to flexible hours. Flexibility for us consists of managing activities and priorities independently, according to project commitments and team meetings that are always agreed upon. Thanks to Atlantic's different internal communication channels and tools, we can always stay in touch, even during these difficult times of Covid-19.  Smart Working has been a success. 

Close

Team building

Every year we organise fun team building activities to further strengthen the team spirit that distinguishes us from other companies. We're confident that team-building activities make a difference and provide growth to our company and our employees. Our classic work day doesn't only consist of consulting and training, but also of a game of Foosball and PlayStation with colleagues.
Discipline
Discipline helps to train a person's mind and character. That means that even when problems and obstacles arise, a disciplined person can get through them and attain their goals.
We are a people-centred business. So we encourage our consultants to embrace specific disciplinary traits, as they directly affect the processes and service we provide to our customers:
Customer Intimacy. Instead of an email, we encourage a phone call, when possible. This helps to create personal and long-lasting relationships. Individual experiences and skills are characteristics to be protected, as they add value to both our projects and to the relationships with our customers.
Product Leadership.  Atlantic knows its solutions inside out .To achieve this, we give support to our consultants to study, take exams, and succeed in getting the certifications they need.
Operational Excellence. Our employee measurement system allows us to monitor internal processes and personal development, as well as to listen to needs, changes and to promote growth.