Tableau overview
87%

Reduced report creation times.

40%

More value generated thanks to superior efficiency in processing the analysis.

39%

Lower cost with Tableau when evaluating license, platform, and labor costs.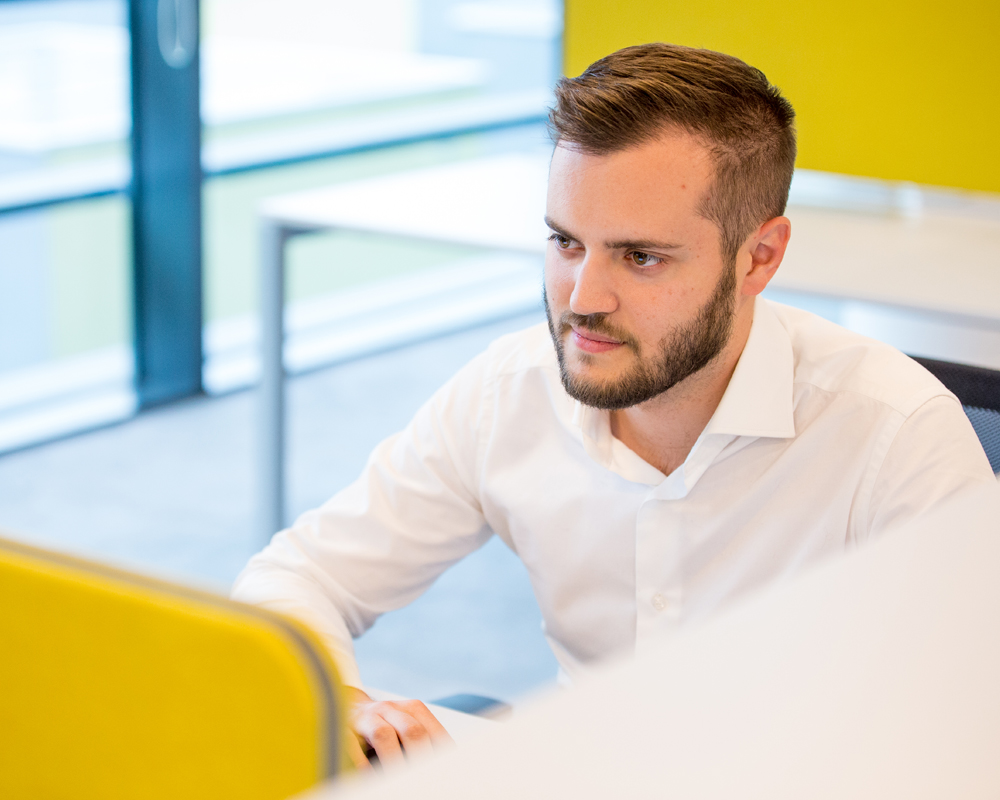 Our experience
Tableau solutions
Tableau benefits
Our experience
Our experience
Business Intelligence (BI) and Visual Analytics are the building blocks of any modern business' software. In 2014, Atlantic Technologies chose to partner with Tableau Enterprise for BI because of its sophisticated and easy to use analytical capabilities. Just ask any data scientist, a consultant or a business user and they'll agree that reading and analysing Tableau Enterprise BI software dashboards is fun and intuitive thanks to their optimised system architecture.  
Like in all of our other solutions, our consultants have BI certification and follow the best practices and expertise in integrating easily with Oracle Cloud, Salesforce, and SAP architecture. We have over 25 years of experience, so rest assured that your project is in the best hands.
Tableau Enterprise BI and its enhanced server architecture, help businesses analyse data in an easy and fast way.
Tableau solutions
Tableau solutions
Tableau Enterprise BI optimises the process of analysing and understanding all the data related to your company, internally and externally, by creating dashboards, interactive representations and generating the most intuitive user experience. 
It can combine different sources of data natively such as  Salesforce CRM, Oracle ERP Cloud and SAP, with Artificial Intelligence (AI) and Machine Learning (ML). 
Tableau benefits
Tableau benefits
With built-in visual best practices, Tableau enables limitless visual data exploration. With powerful Machine Learning (ML) you can reduce the amount of manual work needed to combine, shape and clean data, everyone can get the most from their data faster. Tableau Enterprise BI supports the implementation of Artificial Intelligence (AI).
Traditional BI users ask specific questions and IT-led reporting provides them with answers. Tableau Enterprises BI's architecture capability allows your consultant with dedicated certification, the ability to create a system able to acquire and store large amounts of structured and unstructured data. With modern BI (Tableau Enterprise), one can easily explore data through visual analysis, so that your Internet of Things (IoT), big data and data lakes are displayed in an intuitive, simple and precise way.
Discover Tableau Enterprise BI & Atlantic Technologies pre-packaged Industry Apps with embedded ML and AI throughout the server and architecture.
Get ready to create a seamless integration with other CRM or ERP softwares. 
Tableau Enterprise BI Industry Specific Solutions

Atlantic Technologies has developed specific industry-related Business Intelligence solutions dedicated to the needs of different industries and departments.


CPM Solutions

Plan budgets and forecasts using Corporate Performance Management solutions by Oracle and IBM.

Tableau Enterprise BI: Analytics & Cognitive BI

Tableau optimises the process of analysing and understanding data produced by your company by creating dashboards and interactive representations.