Digital Transformation in higher education can provide high-value education services and new opportunities for growth. Tiziana and Helena are experts when it comes to the digitalisation of higher education enterprises. Whether you are looking to improve your internal or external processes, from recruitment and 360° student communication, to alumni engagement, this is our a-team for education.
Today, we talk to Tiziana and Helena, two of the 'People Powering Technology' for the higher education industry here at Atlantic Technologies.
Meet the Experts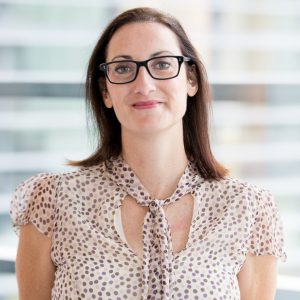 Tiziana Pironi, AMS Manager, started at Atlantic Technologies in 2004, 17 years ago! Starting in our head office in Milan, Italy, Atlantic was yet to become a global enterprise. Tiziana now specialises in Education Cloud and optimising end-to-end student experiences.
"It seems like yesterday. I don't remember exactly how many employees there were, but there were a lot less than today. I do remember that there were considerably less women than there are today. I can only say that for a long time, our discussions on Monday morning at the coffee machine were that of Soccer!"
Helena Berkovic, Jr Consultant, recently joined the Atlantic Technologies UK team. Whilst many of our junior consultants gain experience across a range of sectors at the start of their career, Helena's previous experience as a teacher, has left her with a keen interest in Education Cloud and exploring the education sector from a digital standpoint.
"I was a teacher for 12 years at a school in Vienna, teaching English to both adults and children. Having then moved into a sales and admin role, as well as student advisory, I have a unique understanding of education. Now, I am continuing to develop my knowledge from a cloud technology standpoint at Atlantic Technologies."
What is it about CRM for Higher Education that interests you?
"The world of education has touched everyone closely at some point in their lives. It is different from the classic B2C sectors linked to the purchase of a product. I see it more as a world linked to the purchase of 'services'. When you think about it, the education sector follows all the rules that dictate marketing, promoting and customer service. You are marketing an educational institution, promoting the institution to both students and teachers, and lastly giving excellent customer service and customer experience to the students to retain their support as an alumni." says Tiziana.
Helena continues: "Whilst I am at the start of my career in digital innovation, I have previously worked in teaching. Cloud technologies and data driven decision making is moulding how we learn, but also how education organisations are run. It's exciting to be part of that change."
How do you see technology and consulting helping the Higher Education industry?
Tiziana explains, "Technology changes everything; how you recruit students and teachers, learning both online and offline, how you engage with and retain your students as alumni. Technology will not only help higher educational institutions to carry out these tasks, but to review data for improved, efficient and effective services that match customer expectations. This will help higher educational businesses to keep up with and surpass competitors. This industry needs all the tools to support the process that makes up a successful institution. IT consultants, like those at Atlantic, are needed to take educational institutions into a more simplified, connected approach so that they can make decisions based on visual data."
"Having worked in teaching, I am now working on cloud consulting projects for different industries and hoping to expand into helping education institutions adopt digital solutions. It is clear how much cloud technology is driving positive change for the education industry, and how important it is for these businesses to keep up with innovation now in order to prepare themselves for the near future." Adds Helena.
How important is ICT for the future of educational organisations?
"Having gained experience across a range of sectors during the last 17 years at Atlantic Technologies, I am certain that all industries need digital technologies to be successful – if they don't now, they will sooner than you think. For higher education specifically, it is important to remember that the target audience is students. Those embarking on higher learning now are digital natives; they are increasingly connected and fundamentally linked to a digital world. Some of these students have not experienced life without connectivity and social media. What might seem futuristic to a C-level board member will be a second language and a subconscious expectation to the audience that higher education businesses are targeting. It is especially important to ride innovation and give your target audience what they need to keep them connected, motivated and thriving in your educational environment. As I mentioned earlier, traditional marketing is equally as important for education, and this is how we turn customers into ambassadors." explains Tiziana.
Tiziana, 17 years on, do you still continue learning in this area?
Tiziana continues: "It seems trivial to say you never stop learning, but within the ICT sector this has to be true. Technology is always evolving, always solving new challenges. Higher education will continue to evolve alongside technologies, meaning that there will always be opportunities to grow and learn within this sector. I look forward to years of learning with the Atlantic team."
If you would like to talk to an expert in CRM, ERP or BI for your higher education organisation, get in touch with our team today.