Established in Milan in 1997, Atlantic Technologies is an independent company that has capitalised on the new opportunities arising from the transformation of the software market. The expertise and foresight of our founder allowed the company to quickly make a name for itself among ICT consultancy companies, partnering from the very beginning with leading players such as Oracle JD Edwards and Siebel Systems. Marcelo Di Rosa, Founder and CEO of Atlantic Technologies, talks about the business evolution.
"We were the first European partners of these two companies. We recognised that the strategy was changing, and we were able to set ourselves apart, always focusing on the superiority of our skills and the reliability of the technologies we offered. Over the years, these characteristics have allowed us to strengthen our presence in ICT consultancy both in Italy and through our branch offices in London and Denver. This growth has also allowed us to continue fostering and expanding our relationships with Oracle, Salesforce, Infor, Tableau and Hexagon."

Facing challenges and looking towards the future
Atlantic Technologies' remarkable journey has included alternating moments of brilliant success and challenging situations which were overcome thanks to the company's strategic vision and the strength of its team.
From the company's founding and the first four years of booming growth, moving through the subsequent 14 years, the company has successfully strengthened its business, adapting to the needs of customers and the market, focusing on innovative cloud-based services and being highly intuitive in its choice of partners. In fact, in 2005 we were among the first in Europe to partner with Salesforce, which later turned out to be the software company with the world's leading CRM solution, and among the first in Italy to enter into an agreement with Tableau in 2014.
In the years that followed, Atlantic entered a period recognised as sustainable growth, during which technology was evolving so fast and steadily that continuous investment was required to remain competitive in the market. It was during this ambitious phase full of new projects that we celebrated in 2017 our 20th anniversary, a significant milestone that kicked off a new period of growth that included the restyling of our logo and corporate image.
"This has been an intense journey, but we have never stopped believing in what we have set out to do and, in particular, in our team. Even during the most difficult times, we have upheld and reinforced our corporate values, such as respect and support for the staff, inclusiveness and recognition of merit, conveying security and stability to the team that has grown and remained with us through the years."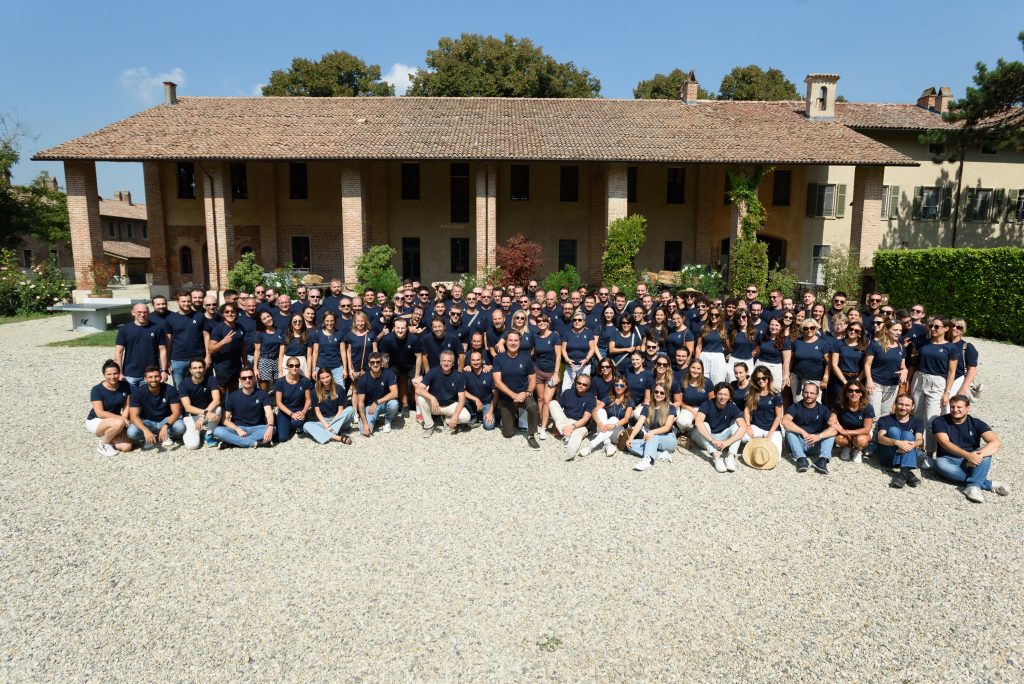 The value of relationships
Expertise, together with collaboration and trust, makes our team unique, which is the real driving force of the company, and which sets us apart from our large international competitors. Transparency and ethics are the most important principles that guide all aspects of the business – towards employees, customers and all stakeholders – and allow us to strengthen team spirit and establish long-lasting business relationships and partnerships, some of them lasting decades.
These values make up the rare blend of elements that is Atlantic Technologies and which, since its establishment, have enabled it to achieve important objectives and face numerous challenges, while keeping its focus on different needs and situations.
"For example, remote working was first introduced in our company policy in 1997. This is because we strongly believe in the value of people and their abilities and not in preconceived notions. We nurture talent and personal skills, placing the focus on people and always providing them with an environment that encourages innovation and creativity."
All this has had a positive effect on the business and has contributed to building trust with our long-standing clients such as Rovagnati, Bonatti and Guess and forging new relationships with important partners that has led to remarkable growth across many sectors. 2022 has proven to be even faster than forecast. A trend that will lead to new business prospects in the coming years, in addition to strengthening and expanding our presence abroad.