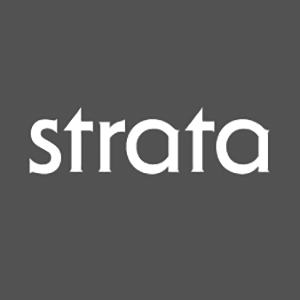 Atlantic Technologies has overseen Strata's digital transformation and worked tirelessly for the company that made their customers' satisfaction the core strategy. Thanks to Salesforce CRM, we have created an effective, simple and easy to use system.
The Project 
Since 1983, Strata Homes has been a prominent home builder in the UK, constructing 16 developments across the Midlands and Yorkshire.The company prides itself on its outstanding customer service, stating on their website that 95.7 percent of their customers would recommend Strata to others. Therefore, they were looking for a system able to gather data from each survey, enhance customer service, that was intuitive to use for its customer service team and their customers, able to analyse, forecast trends and target marketing avenues within a few simple clicks. 
They chose Atlantic Technologies for their several years of experience in Salesforce CRM products, affability of their consultants and specialization in change management.
The Outcome
The project was divided into two stages. 
In 2015, Strata Homes chose Atlantic Technologies and Salesforce CRM Service Cloud with the aim to beat their already great customer service.We created automated emails and surveys solicitations at key stages throughout the buyer's adventure.
Then in 2016, the second stage began. On this part, a special emphasis on Pardot's B2B email marketing solution happened. In order to gather even more data information, we also set up Getfeedback, an online survey platform, which was integrated with Salesforce so that survey requests were sent to clients automatically.
The data from each survey was then imported directly into Salesforce CRM Chatter, where Strata's customer service team could view customer feedback and trends within a few simple clicks. We created automated emails and surveys requests at key stages throughout the buyer's adventure. We set up and connected 60 Salesforce users and organised data from surveys, enquiries, and complaints, creating an effective notification system for employees.
Start your journey today.
Get in touch to set up a free consultation.