An urban jungle 40 meters high in the heart of Milan: that's where we hosted the event "Better Call Mulesoft: data integration stories", created in collaboration with MuleSoft.
At the Organics SkyGarden Rooftop, in a smart and informal setting with a 360º view of the Milan skyline, we discussed data integration. The event, aimed at industry professionals interested in deepening the potential of the MuleSoft platform, provided the opportunity to showcase concrete cases of data integration, share experiences, and best practices.
Let's go over the highlights together.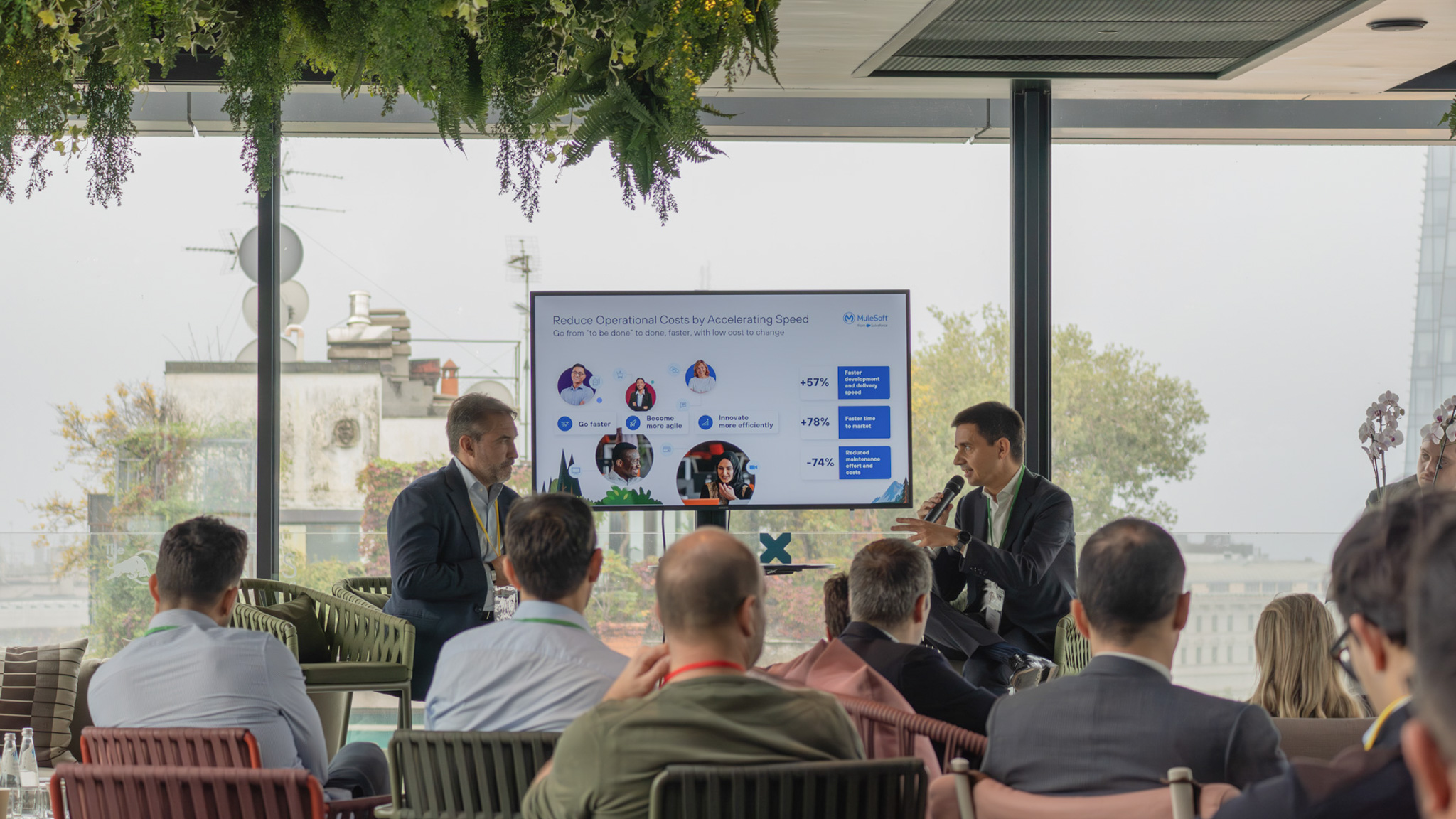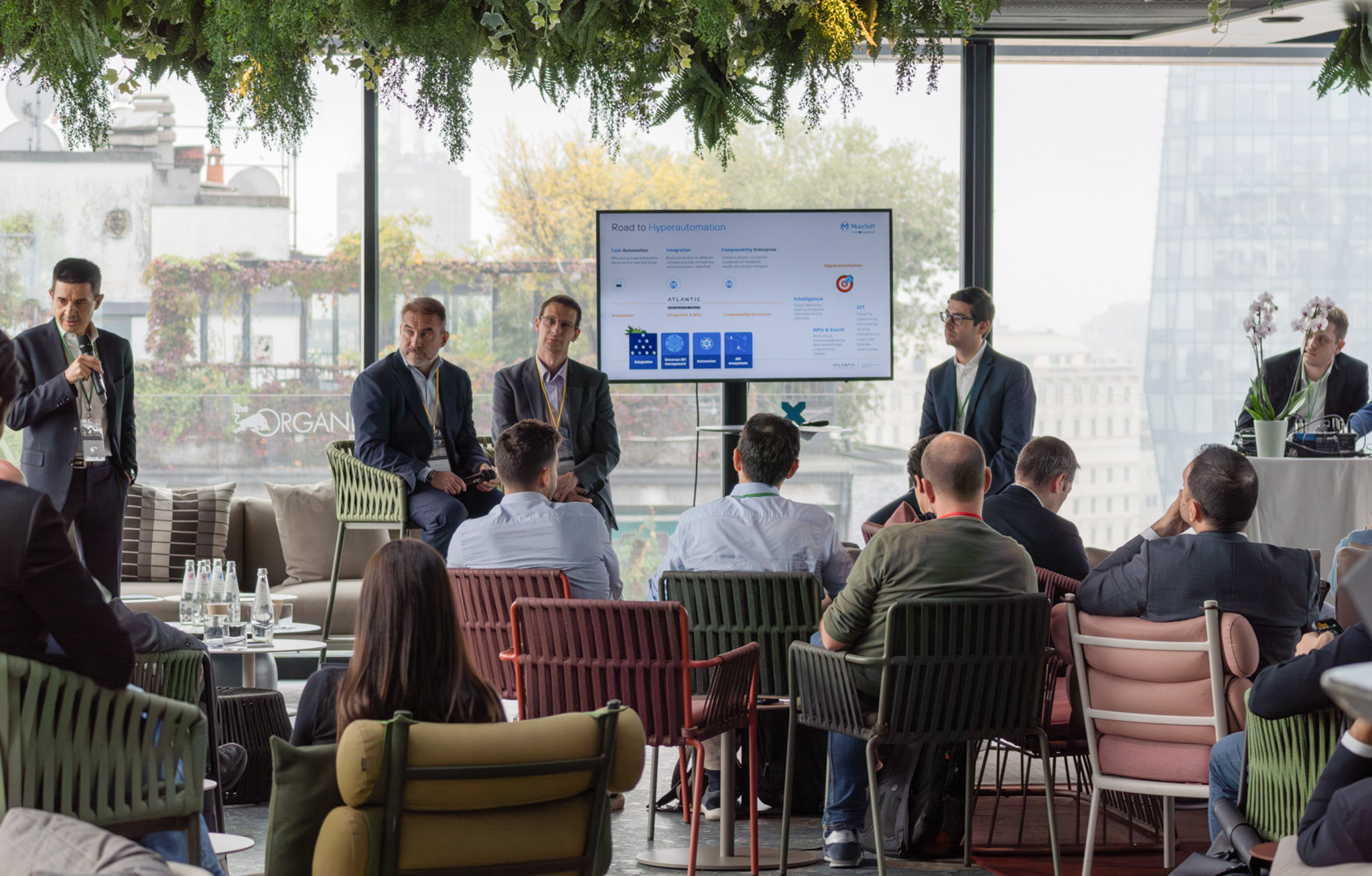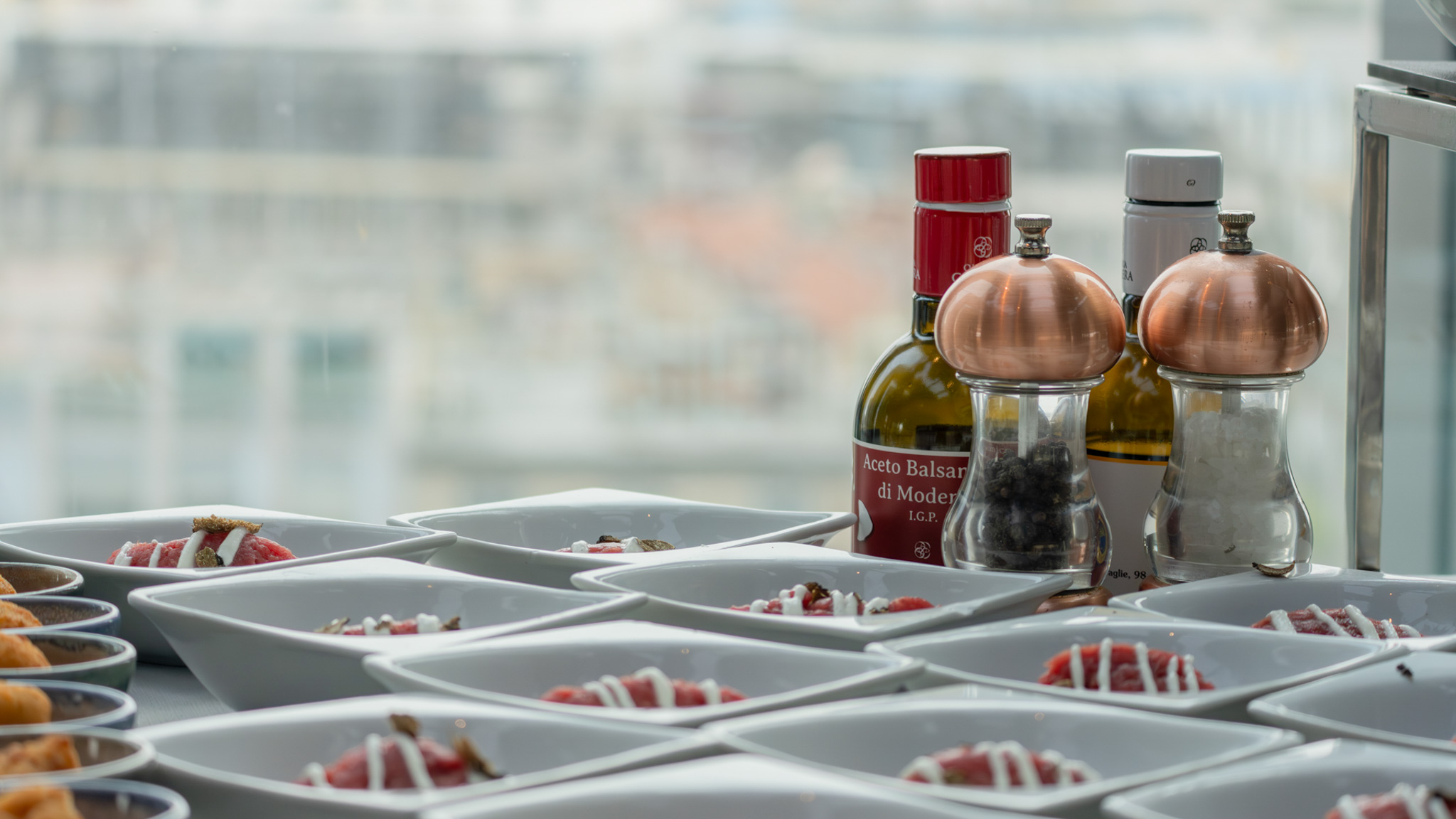 New business priorities and trends
The event was presented by Andrea Gattia, VP CRM Solutions at Atlantic Technologies and Davide Andreoni, Senior Regional VP at MuleSoft Italy, who shared their views on trends in data integration's future.
One of the emerging trends is the need for companies to reduce operating costs and speed up productivity. Companies must rely on workflow automation to meet ever-increasing customer demands.
As commented by Andreoni: "Eliminating silos that slow down operations and delivering real-time data becomes a priority in order for companies to obtain a 360-degree view of their customers and offer a more effective and immediate customer experience. Today's customer expectations are set by the top players in the market and they expect that all other providers of products and services with which they interact provide the same level of excellence and fluidity."
The topic of data integration was highlighted by Gattia as a priority: "a data integration strategy is now essential to ensure greater operational efficiency, faster time to market to meet customer needs, and providing them with the most fluid experience possible."
Data integration stories: the stars of the event
With a stunning view of Milan's skyscrapers, Bucci Industries and Ceccato Automobili shared how they successfully won the challenge of data integration as protagonists. Alongside the speakers on this journey is Francesco Andronio, CRM Integration Manager at Atlantic Technologies.
Davide Neri, Marketing Project Manager at Bucci Industries, explained that the company's digital revolution began in 2020 with the adoption of Salesforce and MuleSoft solutions. The Bucci Group operates in a diverse and complex environment that encompasses companies, business types, and information systems. Neri mentioned the necessity to standardize processes and enhance data visibility. MuleSoft and Atlantic's expert advice enabled the automation of many manual and time-consuming tasks and improved both global connectivity and efficiency.
"To evaluate the progress we were making with Mulesoft, we underwent a Business Value Assessment. We discovered that API-led development costs have reduced by 57% in comparison to peer-to-peer, the economy of scale has improved by 20%, and API reuse ratio is equal to 60%". These concrete results impressed the management and encouraged Bucci Industries to continue the path taken alongside Atlantic.
Valerio Canova, Innovation Manager at Ceccato Automobili, also joined the talk by presenting the topic of automation (RPA) to the audience.
Ceccato Automobili, one of the main Italian dealers, has grown exponentially and by acquisitions, thus managing different computer systems. MuleSoft has enabled the standardization of all processes and provided the opportunity to create a single standard of information in a unique and comprehensive way.
Thanks to MuleSoft RPA and Atlantic Technologies' support, the company was able to automate multiple processes within a month and a half, as Canova explained.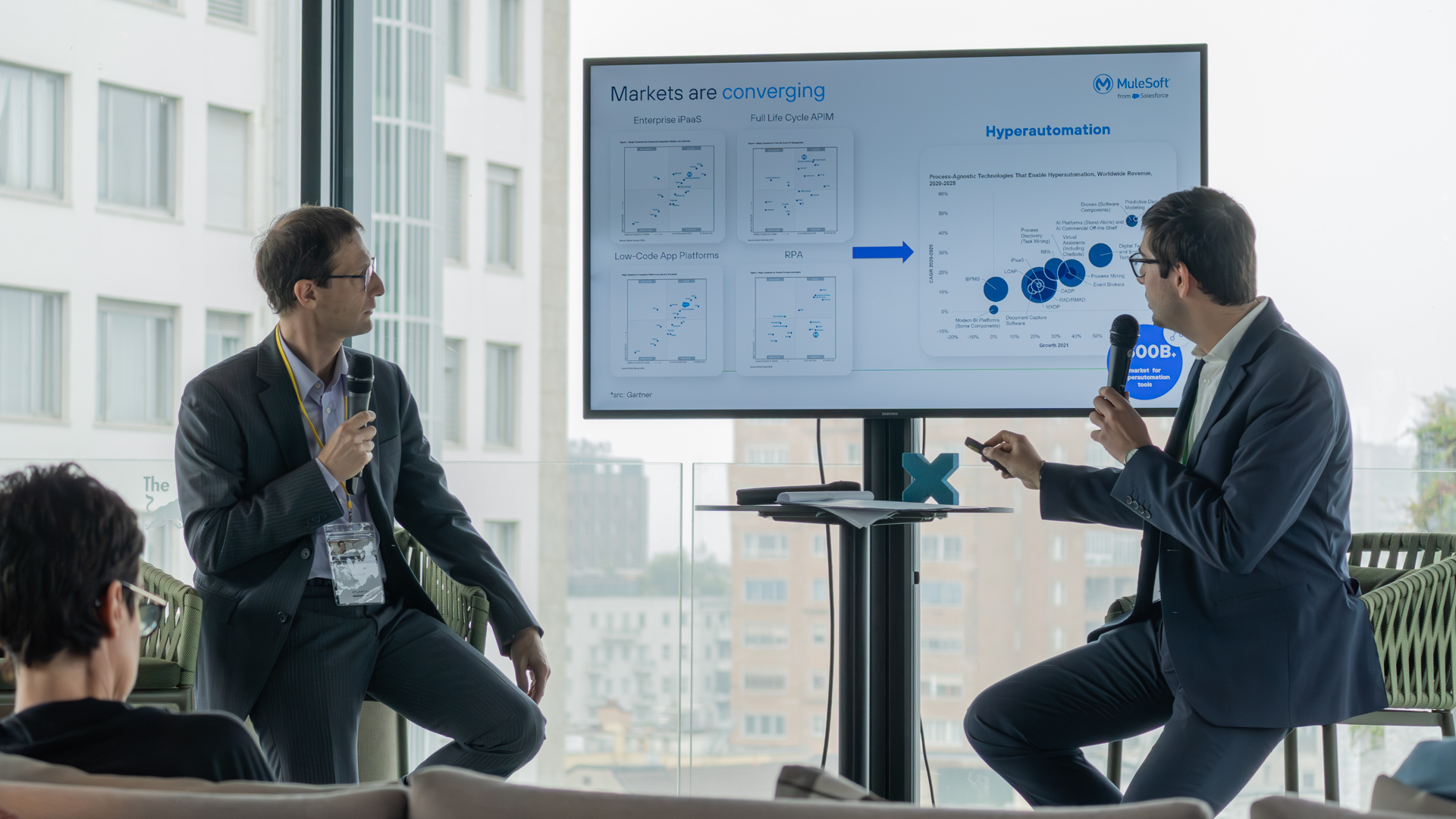 It is precisely on the themes of RPA and Hyperautomation that Paolo Racca, Senior Solution Engineer at MuleSoft Italia, focused his speech, with which the event ended, leaving room for a delicious lunch and good glass of wine.
This event provided an excellent chance to get a closer look at data integration and hear about concrete cases of innovation. We are sure that the meeting was inspiring and are now preparing for the upcoming appointments.
Contact us for know more about MuleSoft for your industry!