Addressing the issue of gender equality in the workplace can sometimes be complex. However, the world of digital consulting has created many new opportunities. In recent years it has been wonderful, albeit natural, to see more and more women in tech join the Atlantic team.
The role of women in the ICT consulting sector
At the Atlantic headquarters in Milan, 43% of the employees are women. This is a reality that we want to see grow, despite the fact that most applications for technology consulting positions come from men. The Global Gender Gap Report 2020*, doesn't provide enough encouraging data on the figure of women within the working landscape of STEM professions (Science, Technology, Engineering, and Mathematics). On the other hand, the National Council of Engineers positively assesses the growth in the number of members of the professional register: female engineers are currently almost 37,000, 15.3% of the total, while they were 12% in 2012 **. We want to focus on this! At Atlantic, gender equality has always played a fundamental role in corporate culture.
We interviewed 4 Atlantic professionals with different backgrounds, roles, and seniority in the company to find out more about their history in the company and future prospects. We asked how their entry into the world of work was, how their career as "women in tech" has developed, and what lessons have been learned in a company like Atlantic. Here's what they said:
"What have been the relevant aspects in your path and growth towards a responsible role at Atlantic?"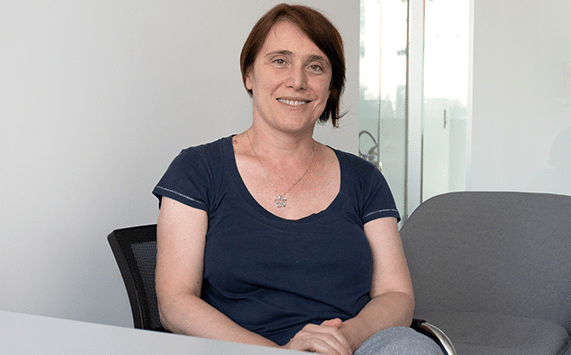 Loredana Coccia, CRM Senior Project Manager, Atlantic Technologies
I've been working at Atlantic for more than 14 years (prior I was at another consulting firm for 7 years) and it's been a period of great professional and personal growth. We work in technology and my team and I know that this is an industry that is constantly evolving and that it's essential to stay up to date. The really important thing I have learned at Atlantic is that soft skills often make a difference, both in my relationships at the company and with my clients and managing them. Above all, these are skills that can be worked on and Atlantic is always ready to support us in this growth.
Over the years, I have learned to delegate, giving my availability as a support and mentor. This is the part that gives me the most satisfaction because I see people grow and flourish. In turn, I've been able to seize other opportunities that the company has made available. While Atlantic continues to grow, the opportunities are limitless. For me personally, my most recent growth has been in the coordination of the CRM group by dealing with business strategy, work methodology, organisation, team management, and various actions to keep the engagement high in the CRM group.
"What has been particularly important during your career at Atlantic?"
Valentina Castelli, CRM Project Manager, Atlantic Technologies
I joined Atlantic in September 2015 as a Business Analyst (I got a degree in Industrial Production Engineering and I had a year and a half of consultancy experience elsewhere). I started off as a Business Analyst for about 2 years and then took the role of Stream Leader on Salesforce's Sales and Einstein Analytic projects. From September 2018, I was mentored by an experienced and senior Atlantic Project Manager and have become an independent and confident PM.
If I reflect on what has been important in my career at Atlantic, surely the first thing that comes to mind is the possibility to test myself regularly. I've always had this available to me at Atlantic. I've had the opportunity to work with colleagues who have given me space and responsibilities, yet always remain available if I need help.
Gender equality: since the beginning, a growing trend
"How did you feel when you joined Atlantic and how do you feel today?"
Lucia La Fata, Office Manager, Atlantic Technologies
I joined Atlantic in September 1997 when the company had just been founded by Marcelo Di Rosa. My first task was to find an office for Marcelo and the small team of consultants. In December 1997 we moved to Viale Sarca 223 and just recently, from 2018, we've moved into our new and beautiful office, across the street at Viale Sarca 226. I started as a receptionist and I took care of front and back-office duties. Then slowly, as Atlantic grew, my role grew in responsibility too. For nearly 20 years, I have been involved in customer accounting and since September 2019 I've become the Office Manager, a role that excites me. When I'm in the office it's as if I'm with family and I treat all of our employees as if they were welcome "guests" who are at home. I try to brighten up their hours in the office by organising after-work cocktails, breakfasts, parties and offering extra services that make everyone happy, for example, neck massages. In addition to maintaining a functional and welcoming office, I treat it as if it were my home. It's been 23 years now, but for me, it's like yesterday: I love Atlantic and I love my job. Yesterday I was an inexperienced and shy girl, today I am a happy woman with my work and with a great desire to continue with the same enthusiasm as 23 years ago.
The recruitment of young graduates, who have great potential to grow in the "Atlantic home", remains a constant, and even more in recent years. The last question, in fact, is for Federica, ERP Consultant as well as the youngest of the interviewees.
"What is your position at Atlantic and what do you see for your future?"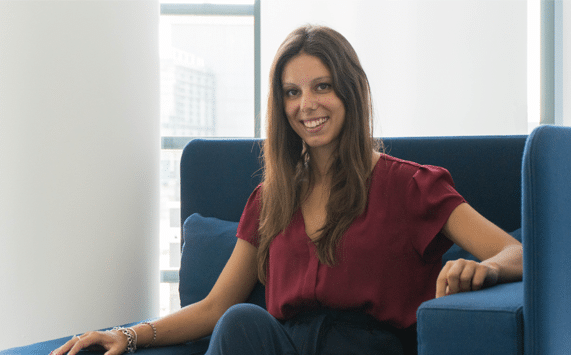 To date, my work activities mainly consist of implementing the Oracle Cloud HCM solution and studying the new features that this service can offer to our customers. In the future, I see continual growth in this area: new projects and continued enthusiasm. It's been exciting to collaborate on the Oracle HCM Demo and soon, because of my passion for innovation and artificial intelligence, I hope to be able to make improvements and innovations in existing processes. In the future, I expect continued support from Atlantic, which offers me a stimulating environment where I have a voice and where my voice can in turn be a stimulus to others. And finally… I expect to grow in my career.
If you like the idea of working in an inclusive and friendly environment with the chance to grow, send your cv.
Gender gap and Women in Tech: let's work together
In addition to enriching our team and the world of technology consultancy for female talents, we are also involved in other activities related to gender equality. One, in particular, is Dress For Success Milan, in collaboration with our Partner, Salesforce. DFS Milan's mission is to empower women to achieve economic independence by providing a support network, professional clothing, and development tools to help them thrive in work and in life.
"The collaboration between Dress for Success Milan, Salesforce, and Atlantic aims at sharing ideas, critical issues, potentials, and projects that aim to strengthen attention to the needs of all women who are not valued from a professional point of view. This consortium, formed by a volunteer organisation and tech companies, uses the power of sharing and an extensive network of contacts to contribute to women's welfare in the world of work."
Dress for Success Milan Team
Sources
*Global Gender Gap Report 2020
**News Consiglio Nazionale degli Ingegneri