Challenges in the manufacturing industry, innovative strategies and acceleration in the digital manufacturing field. We discussed all of this with four multinational companies in the industry: Bucci Industries, Cerve, Fabbri Group and Bonfiglioli Riduttori, during our event Manufacturing Stories: digital evolution as told by leaders of the sector.
Here are the key points from front line managers that have embraced digital transformation in the manufacturing industry.
Emanuele Martini, Delivery Manager & Manufacturing Expert at Atlantic Technologies opened the event, emphasizing the importance of re-evaluating and renewing one's own business model: "Purchasing methods have changed, as have the ways in which services are provided to customers, who are increasingly demanding and have high expectations as far as the speed of communication is concerned.This has led to new paradigms: we're talking about the subscription model, omni-channelling and the data-driven approach"; he also added: "It is important to keep the entire ecosystem together and provide teams with the tools that can help them work better and understand what to expect from the customer".
Digitalising processes to satisfy the new expectations of customers: the Bucci Industries approach to digital manufacturing
Speed and agility was a topic that emerged from our chat with Antonio Cibotti, VP of Marketing & Subsidiaries at Bucci Industries. Both are fundamental prerequisites for promptly reacting to change, satisfying the expectations of customers and maintaining a competitive edge. "The challenge is all about getting things done in less time, our competitors are travelling at the speed of light", Cibotti explained.
Antonio Cibotti
Cibotti then went on to describe how the right approach to digital manufacturing and the implementation of the Salesforce solution contributed towards speeding processes and communication up. "Today, with Dashboard and live reports, meetings only last 15 minutes. If I have any doubts, I enter the sales opportunity and send a message. Typing 3 words in a chat instead of 200 words in an email means making or breaking it in today's world of business!"
Bucci has overhauled its way of getting things done, by implementing a multi-cloud strategy. Antonio Cibotti spoke of a shared vision of the customer and of the strong synergy between the sales, marketing and after-sales departments, thanks to Salesforce and the Atlantic Technologies team.
Bucci also uses Mulesoft: "We chose Mulesoft because we wanted to synchronise different systems in real time, for the sales phase in particular. We wanted real time dialogue between systems; we considered this solution with Atlantic and we liked it".
The project was managed effectively, also thanks to a structured approach towards change (Change Management), which enabled us to involve teams in the process for the adoption of new technologies for smart manufacturing.
The next steps for Bucci encompass the roll-out of sales, service and field service streams, and to assess the implementation of Experience Clouds to further personalise the customer experience.
Data-driven business: the Cerve Data Strategy
Pietro Zattera, CIO of Cerve discussed the data-driven approach, embraced as the company's strategy, and his front-line involvement of every step along the digital manufacturing pathway. Zattera highlighted how Cerve needed to have access to reliable information, in real time. "Change is rife, and planning simulation scenarios to assess any critical issues and check for delays in real time is important".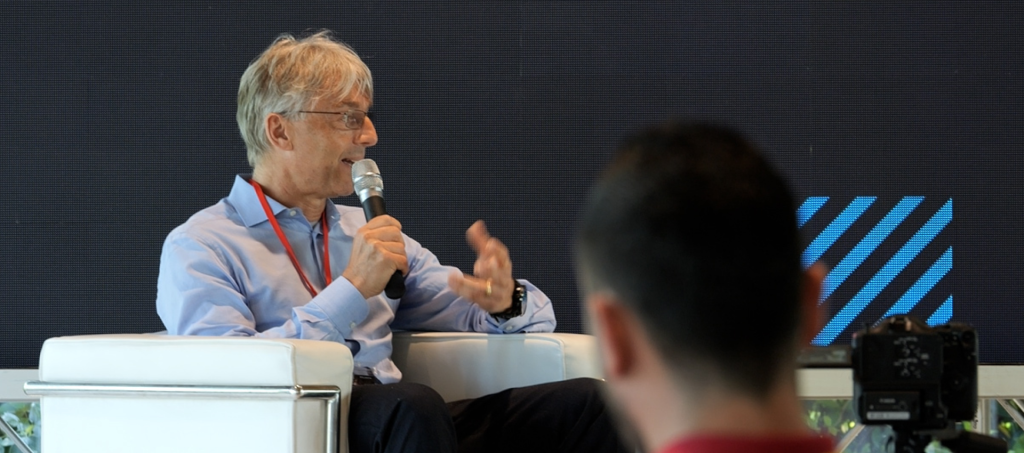 Pietro Zattera
He explained how "Atlantic Technologies, a company we have also been working with in ERP on Oracle JD Edwards, suggested this pathway for us and successfully supported our adoption of Tableau. This solution provides excellent speed for working with data, and high impact graphics. Switching from ERP to Tableau, information is updated in 2 seconds and this has kindled everyone's enthusiasm". Thanks to Tableau, Cerve gives teams the chance to make quick and smart decisions, resulting in a more efficient and competitive company.
A roadmap to smart manufacturing: the experience of Bonfiglioli Riduttori
Enrico Andrini, Chief Digital and Innovation Officer at Bonfiglioli Riduttori, shared a story of excellence in digital transformation. In 2014 Bonfiglioli undertook a pathway which led the multinational to entirely rethink its sales, marketing and service processes.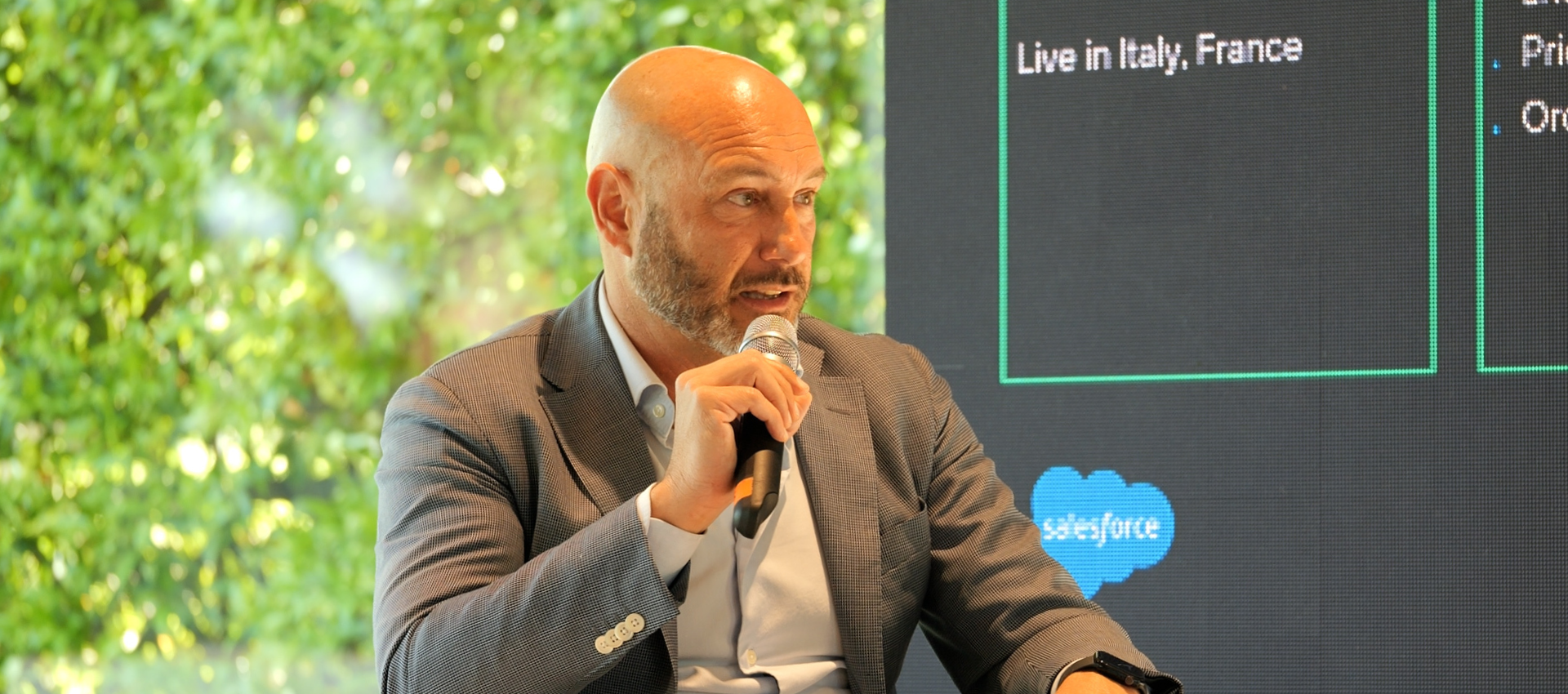 Enrico Andrini
"Our innovation pathway with Atlantic Technologies developed over time. We made the sales solution available across all our branches, then we introduced the Marketing solution to manage campaigns and lastly, the Service".
He highlighted how "the trick was not only about choosing the best CRM solution, but also about creating a culture of change, favourable for the adoption of the conditions of a CRM system". Andrini explained how Atlantic Technologies has nurtured the team's strong commitment and sense of belonging to the solution. Future challenges for the multinational include omni-channelling to enrich customer relationships.
Technological obsolescence: how to recognise and avoid it. The Fabbri Group experience 
Camillo Zanetti, IT Manager at Fabbri Group focused on the main drivers which have led the company to migrate from its previous management software to the second-generation ERP Infor and its resulting benefits.
Fabbri Group saw the system's obsolescence as a risk to the company, just like the difficulty of integrating it with external systems, including the warehousing and production ones. The old system did not respond to the company's internationalisation and localisation needs.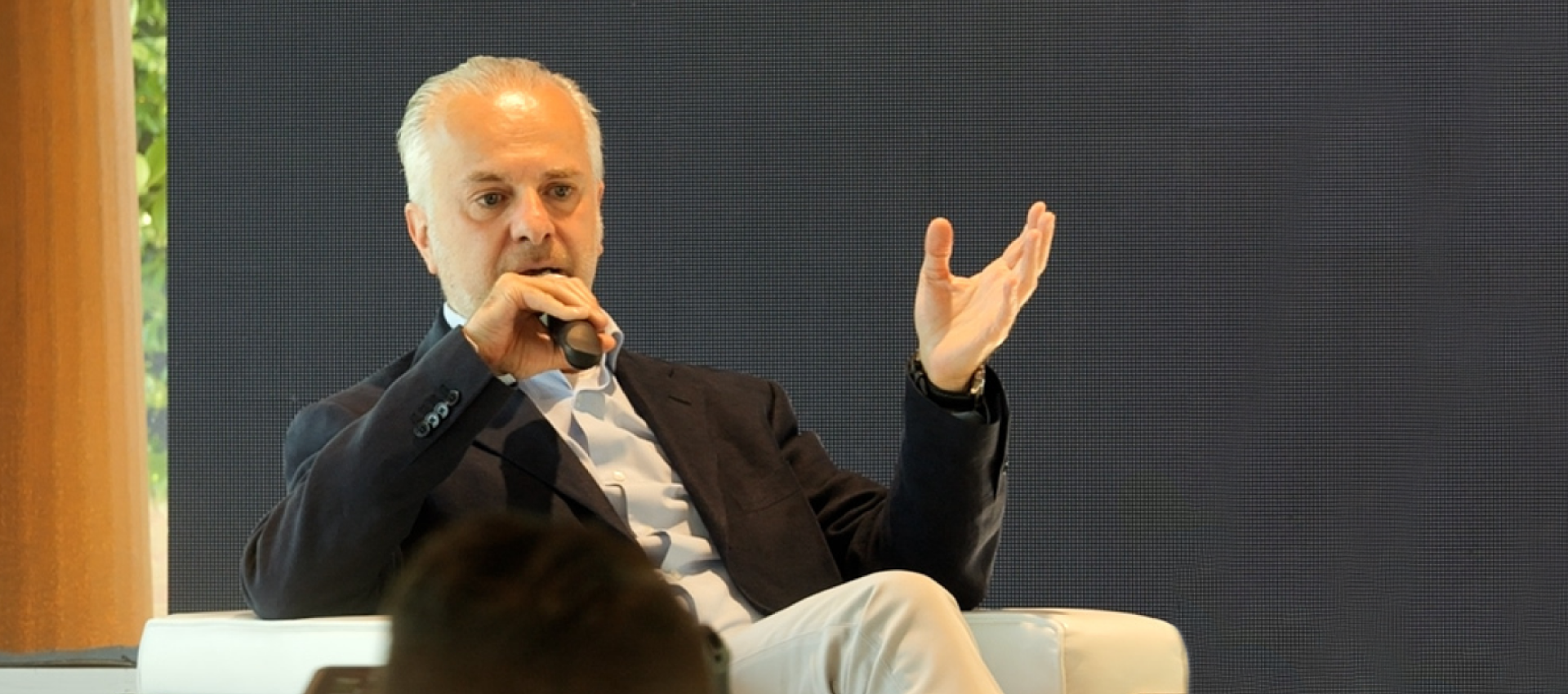 Camillo Zanetti
Zanetti highlighted how migrating to the ERP Infor M3 improved business: "the flexibility of the multidivision, multi-facilities tool generated a significant advantage in terms of information and process simplification." Zanetti was also keen to highlight another aspect: Infor M3 vertical for manufacturing enabled the management of mechanical and chemical production, both extremely different processes, with a single tool.
The testimonial of four multinational manufacturing companies has given us valuable insight into the manifold aspects of digital manufacturing in this industry. Thank you to our customers.