HCM Cloud is a one-of-a-kind technology for the Human Resource Industry. A single platform that uses the Internet of Things (IoT), Artificial Intelligence and Machine Learning to meet today's challenges and increase the agility and efficiency of HR processes.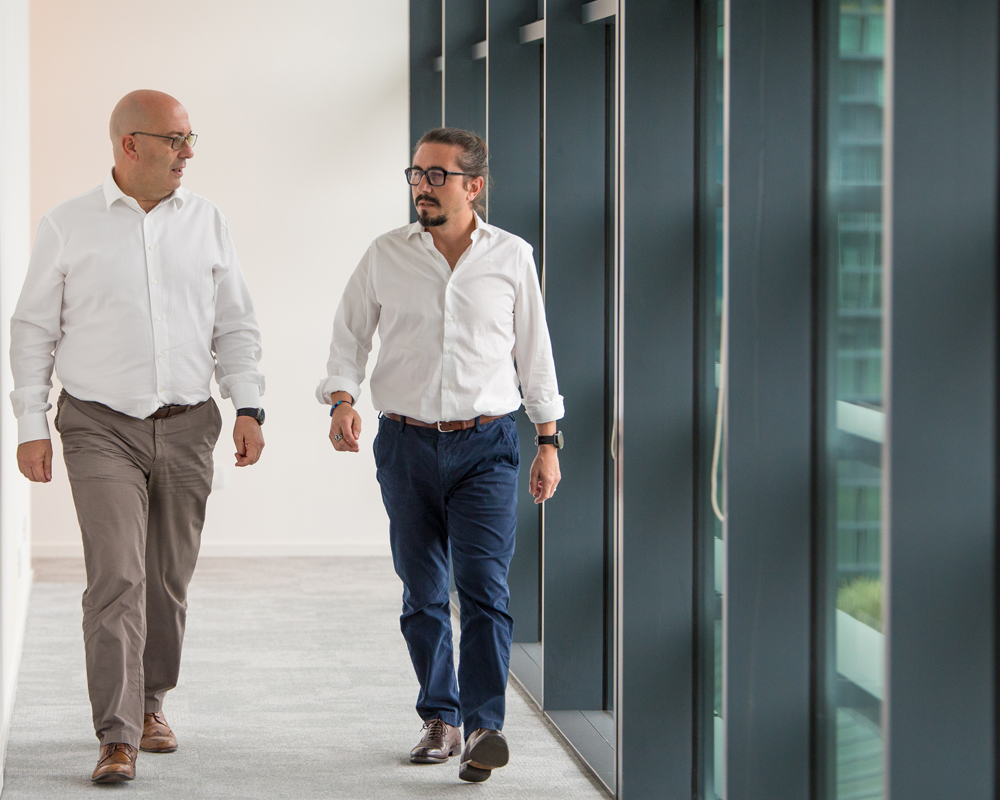 By combining our expertise with the potential of the Oracle HCM platform, we optimise time and costs and guide you towards a sustainable digital transformation.
Our solution enhances global HR in the following areas:
Recruiting: Select, hire and engage the best talent and speed up processes. Engage employees early with a personalised candidate experience, thanks to Oracle's Chatbot.

Payroll, Workforce Compensation and Benefits: Increase the efficiency of compensation processes, centralise payroll information and oversee costs, ensure global compliance and improve data accuracy. Align salaries with business goals and share information with employees.

Automate performance management. Align individual and team goals to the organisation's strategies in real-time. This encourages a transparent exchange between employees and managers.

Career Development, Talent Review and Succession Planning: Identify employee career opportunities and maintain a growth plan that aligns with business goals.

Workforce Predictions & Best-Fit Analysis: Ensure employee motivation and satisfaction. Analyze the growth and development trends of talents. Minimise any risks by anticipating gaps.

Work-life Solutions. Help employees find the right work life balance and ensure their greater engagement and productivity.

Increase employee engagement with skill-tailored training and career paths. Leverage built-in intelligence to deliver targeted learning and track each employee's training.
Start your journey today.
Get in touch to set up a free consultation.