Atlantic has donated reconditioned PCs to the foundation, PC4U. This local Milan startup was founded by 4 youths to fill the digital divide because of mandatory remote learning. Atlantic, People Powering Technology, supports this innovative project.
Innovation in Education also reflects sustainability
Remote learning has put a strain on the lives of many students and parents. At Atlantic, many of our mothers and fathers have children living at home. Because of our sensitivity to our employees' welfare and our drive to innovate green, the collaboration with PC4U was the right choice.
As an IT consulting company, we spend the entire workday in front of our computers. Our PCs are the lifeline to our work and they must always work optimally. For this reason, we periodically change them. So, what should one do with a PC that can be refurbished and have a second life? Driven by our attention to sustainability and our desire to innovate, it's an easy enough decision to donate these refurbished computers to those that need them, especially during this period of the pandemic!

Who is PC4U and how to support this startup
We interviewed Jacopo, one of the four youths that started PC4U.
Jacopo, you're a young man. How and when did the idea come to you?
"I got the idea during last year's lockdown. Talking with my younger siblings about remote learning, they told me about the difficulties that some of their classmates were having for the online lessons due to a lack of suitable devices at home. So I got the idea to ​​build a very simple site with two buttons "Donate" and Receive" in order to put young people in need of digital devices in contact with people or companies who could donate. Matteo, Emanuele, and Pietro are the other members of the team. Each of us played a fundamental role to make PC4U thrive."
On the homepage of the PC4U website, we find this:
"A recent ISTAT survey* says that 33.8% of Italian families do not have a PC or tablet at home and that 57% of children have to share only one computer in the family. A problem that goes beyond the need highlighted by the period of Covid-19, because the school will be increasingly digital and students will increasingly need technological support to study."
In light of this data, what can we do?
Who can contribute and help fill the digital divide with PC4U?
"Anyone who has a used but functional digital device can contribute.
Individuals can fill out the form on the site under "Donate". Companies can write an email telling us which devices they have to discard, just like Atlantic did. Anyone can make a free donation to PC4U. Our bank details are on the website and every time we receive one it is a wonderful surprise. This helps us buy Microsoft packaging, devices, webcams, mouses and licenses … all valuable components for our purpose. Atlantics' is a permanent donation, not on loan for use, this is because we want to ensure children have the certainty of owning a PC in the long term […] in fact, in our opinion, the perception compared to having it for a limited period is different."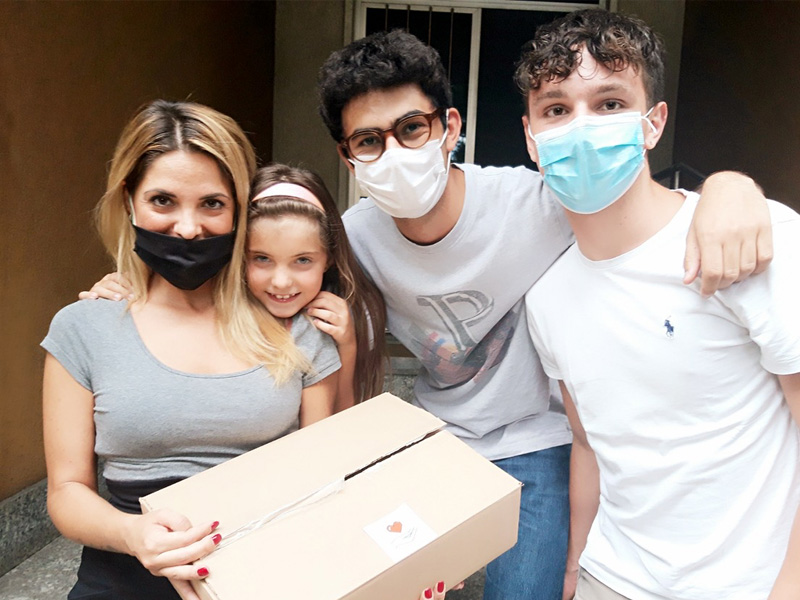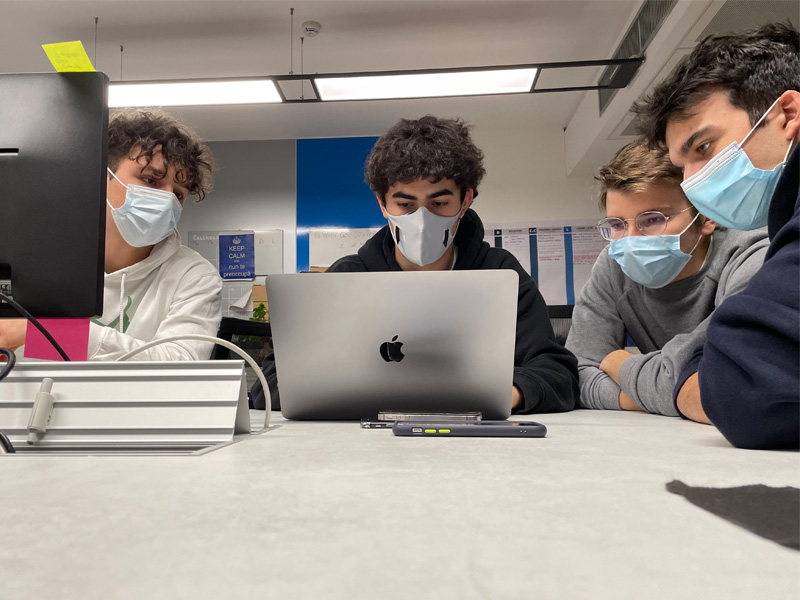 Fill the digital divide and support Digital Transformation
For Atlantic, it is not the first project of this type. In fact, we are committed to delivering technology and innovation around the world.
We are happy to participate in these activities and who knows that someone may decide to do the same thing with the sharing of this project! If you also want to support the startup, visit the Italian PC4U website.
Atlantic deals with education on two fronts. On the one hand, our involvement with this charity and others that bridge the digital divide for education during this prolonged period of remote learning; on the other hand, we've helped Italian and international educational institutions and universities adopt CRM Solutions and various back office and accounting solutions. We help educational institutions put all data onto one platform to create a truly connected campus.
Want to stay updated on Atlantic's latest initiatives? Sign up to our newsletter.
*Source: Italian ISTAT survey