2022 has been an extraordinary year for Atlantic Technologies and #AtlanticPeople.
In September, we celebrated 25 years of success with a wonderful party that brought 200+ employees together to mark this milestone. Secondly, and just a few weeks ago, Atlantic has become part of Engineering Group.
Atlantic will continue to operate independently and the merge will allow the team to grow even stronger.
Some of our employees have been with Atlantic for 25 years, some have left and come back, others have just recently joined, but they all have one thing in common: to work among a dedicated and vibrant team and sustain a harmonious culture and continual growth in the IT business and consulting world.
In this blog, we would like to take the opportunity to hear from our greatest asset, our employees! 
25 employees say "thank you" to Atlantic for 25 years of success
We have enjoyed talking with the team and understanding from them why Atlantic is a "rare blend" of talent and a great place to work.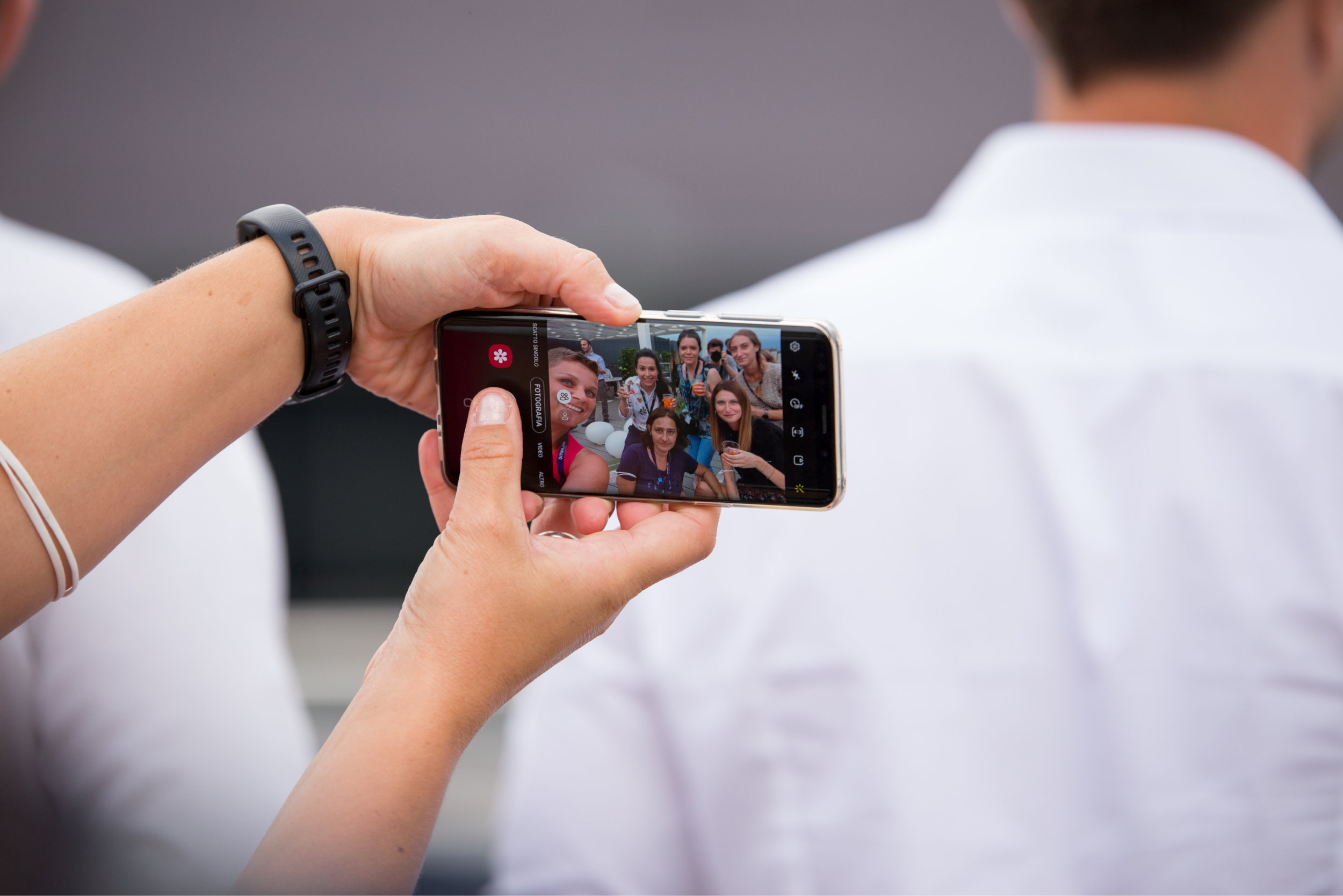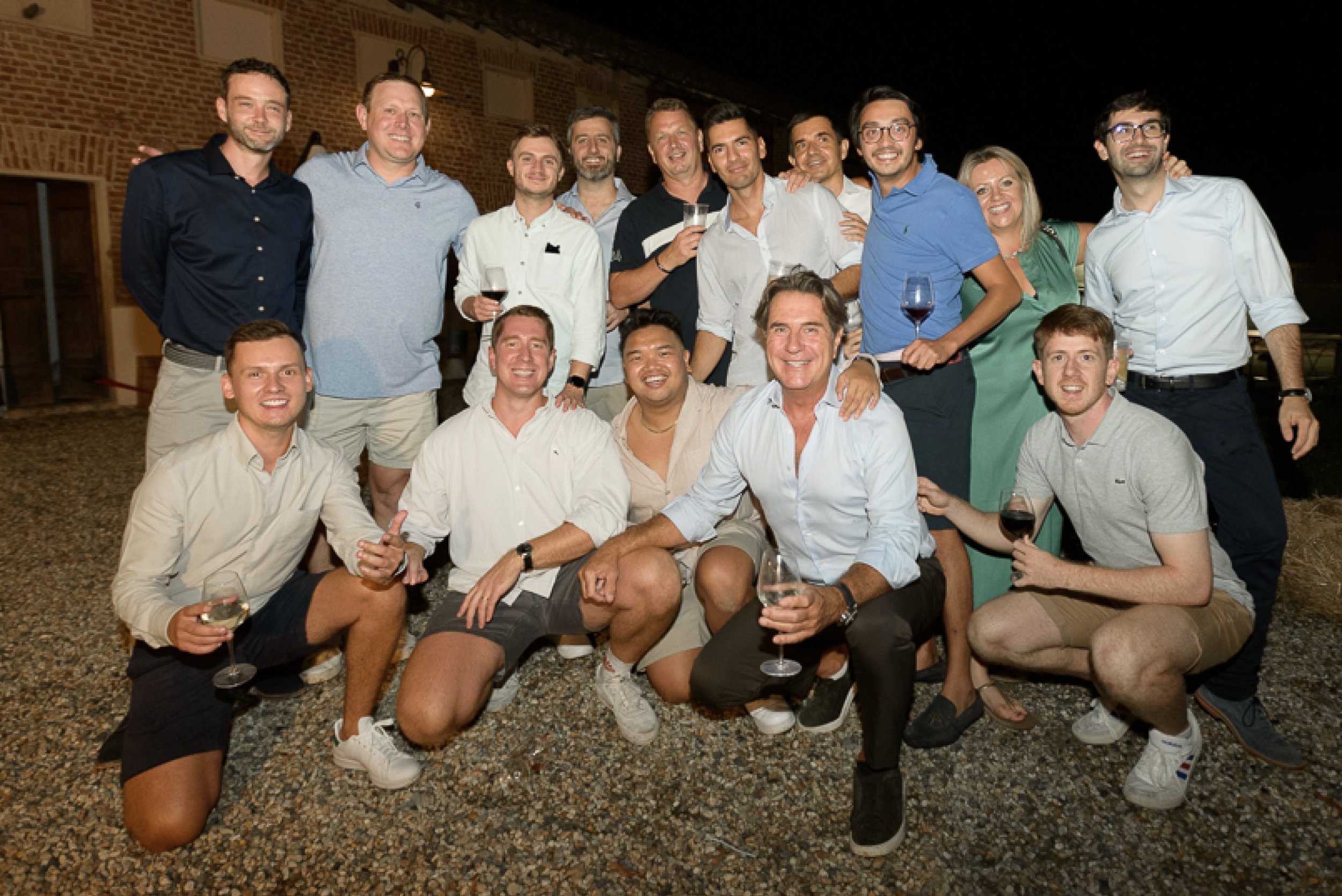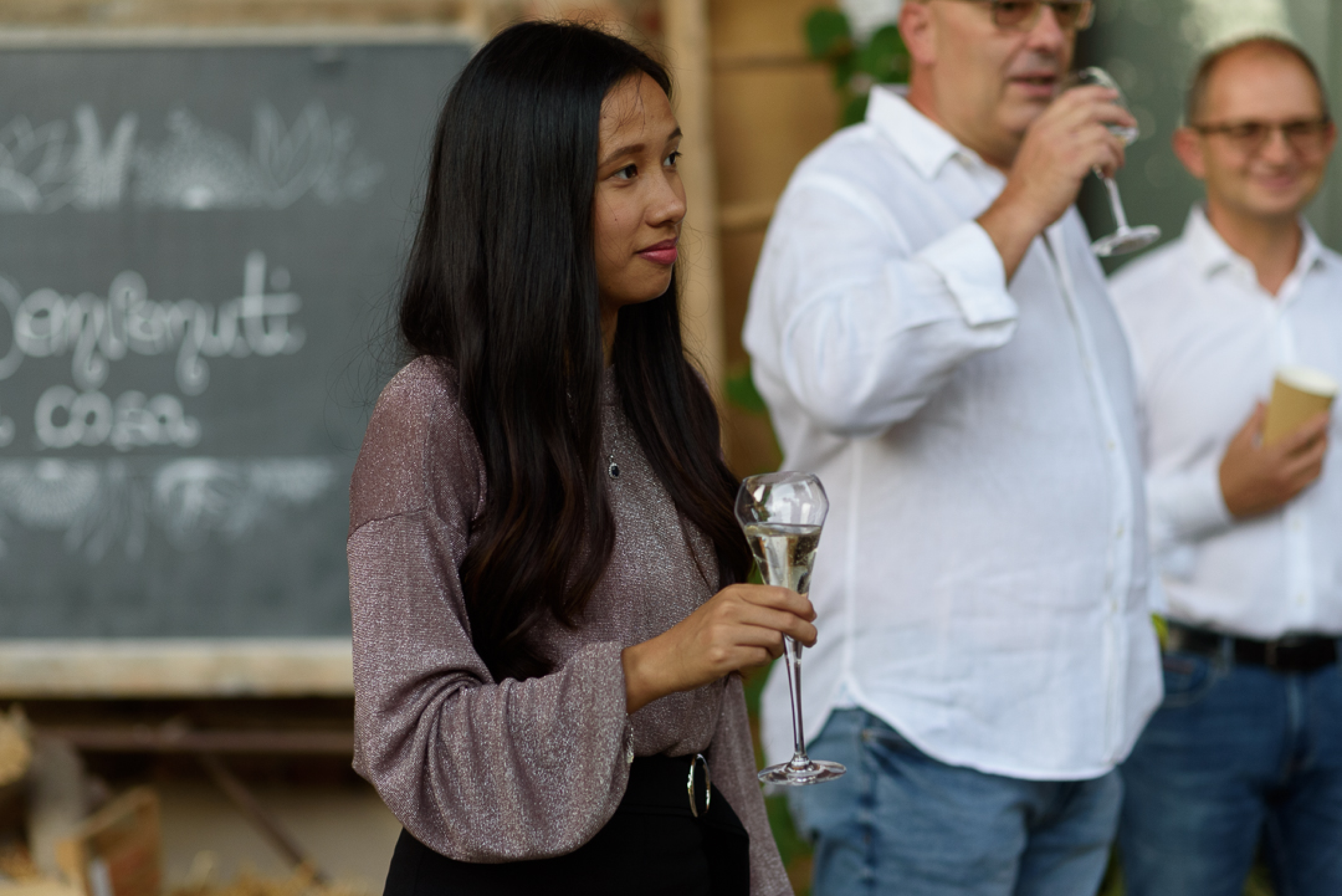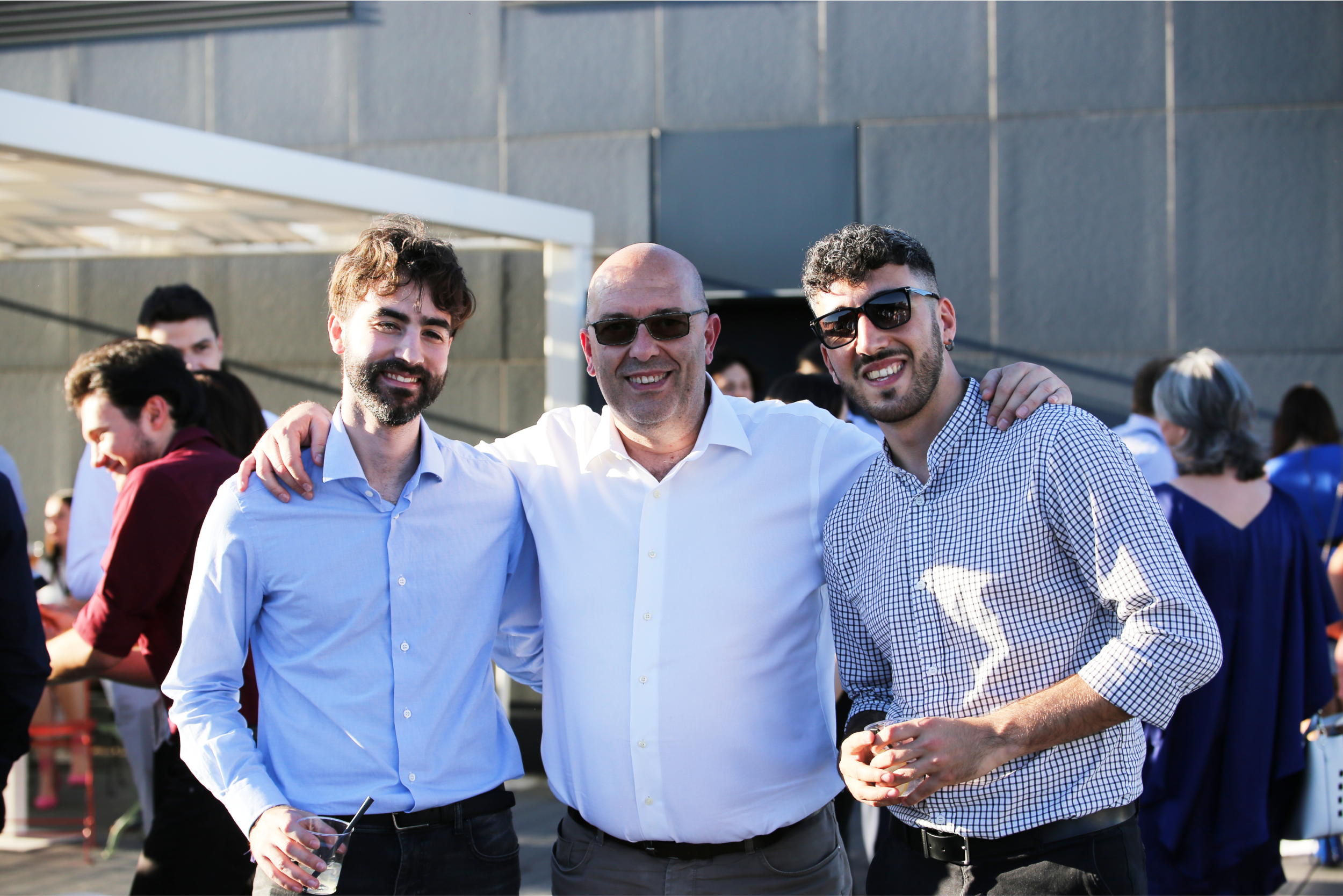 "Feeling like a family at Atlantic is a unique experience that can rarely happen in life. I consider it a noteworthy achievement to learn a lot from colleagues both professionally and personally and to share moments, memories and knowledge!" – Hannah Baldeo, Software Developer
"Atlantic means a lot to me, it represents a uniquely diverse and vibrant environment. Everyone can grow positively with the company and the attention given to every consultant, of any level, is hard to be found anywhere else. Atlantic has the ability to listen to people's souls and is able to positively impact their lives. Marcelo, you've created a big team that thinks and acts like family. Never, ever, change that: it is what distinguishes us from the rest." – Francesco Andronio, Solution Architect & Mulesoft Expert
"Great attention to both customers and employees so in one word "People". Not the classic Consulting Company but something with a «rare blend».Marcelo, thanks for the vision and the perseverance you've always demonstrated and for the beautiful environment you've created." – Andrea Galbiati, CRM Functional Manager
"Working at Atlantic gives me the feeling of always being ahead of the times and collaborating with a bunch of clever people." – Riccardo Giaquinto, Technical Consultant
"Atlantic is one of the few companies in which employees are at the center of the project as much as customers: people listen to everyone's ideas, try to apply the maximum effort to achieve everything that is possible, aim for excellence and never for mediocrity." – Michael Rigamonti, CRM Solution Architect
"After almost 3 years at Atlantic, I can say it is an honor to work here. Both for professionalism, competence and seriousness of the whole team but also because you have the feeling of working in a big family! Thank you!" – Loretta Petrò, Sales Executive
"It offers a lot of flexibility and a good work-life balance as well as a cool bunch of colleagues. To another 25 successful years!" – Helena Berkovic, Salesforce Consultant
"Atlantic is unique because you can still knock on Marcelo's office door and enter and have a chat or ask a question. His openness and transparency is hard to find in the founder of a company with over 200 employees." – Pamela Callas, Marketing Director
"Atlantic is really a unique place to work because every time I've changed companies, I've found many reasons to come back! I know for sure that being among #AtlanticPeople is a privilege!" – Elva Binelli, ERP Senior Consultant
"Atlantic is a family! My colleagues are collaborative and we work without competition. Our personal needs are always considered, we are identified as people – not numbers." – Tiziana Pironi, CRM Project Manager
"For me, Atlantic represents employee engagement, communication, and trust." – Patrizia Valenza, ERP Application Maintenance Specialist
"Atlantic is an employee-focused organization, as evidenced by the longevity of the people that work for us. This is because Atlantic is a fun place to work, a collaborative environment, and our people care about our customer's success." – Mike Dohrmann, Managing Partner
"Since joining Atlantic recently, I have felt very welcomed! The team play hard but also have some fun along the way. Its a healthy working environment." – Karen Mitchell, Project Manager
"Atlantic is a unique place because of the attention it gives to its employees. Listening is one of Atlantic's core values and the management team makes sure that everybody has a voice." – Carlotta Marchesini, Business Analyst
"I believe Atlantic is a rare gem among consulting firms. There is strong attention to people, everyone feels important and not just a number. This aspect can be felt in every meeting and every moment in the office and is one of the differentiating factors why people CHOOSE to stay at Atlantic." – Valentina Castelli, Sales Solutions Manager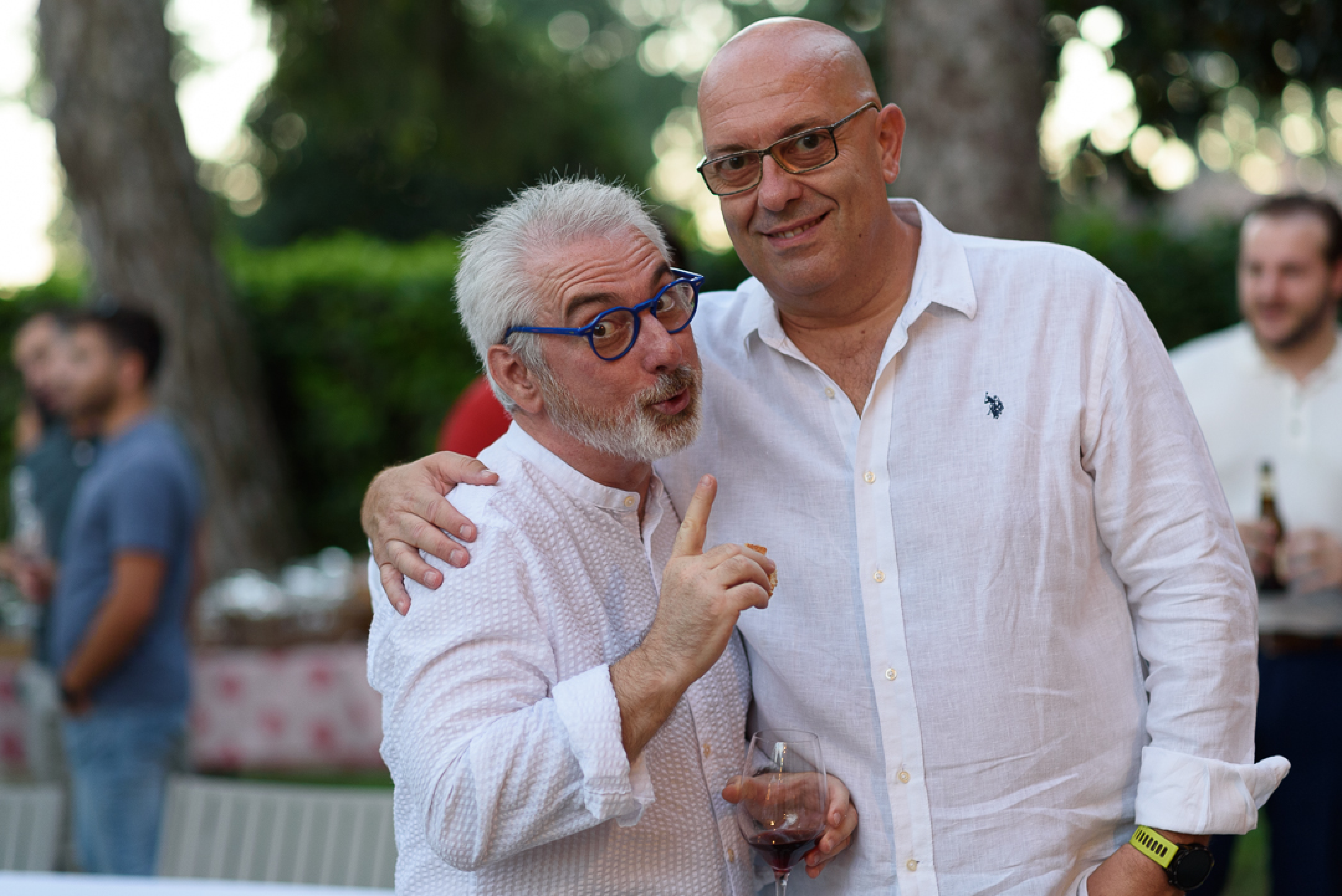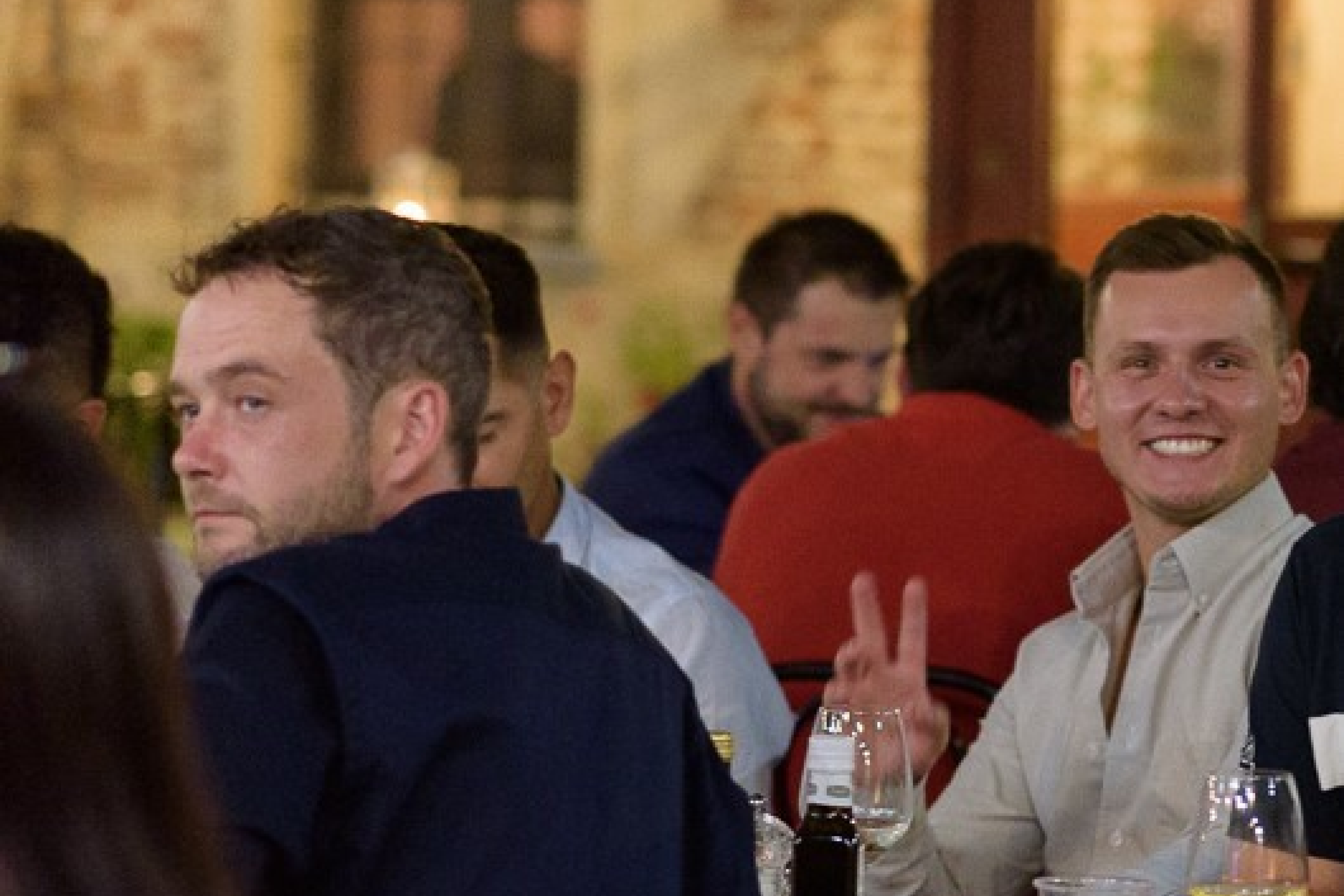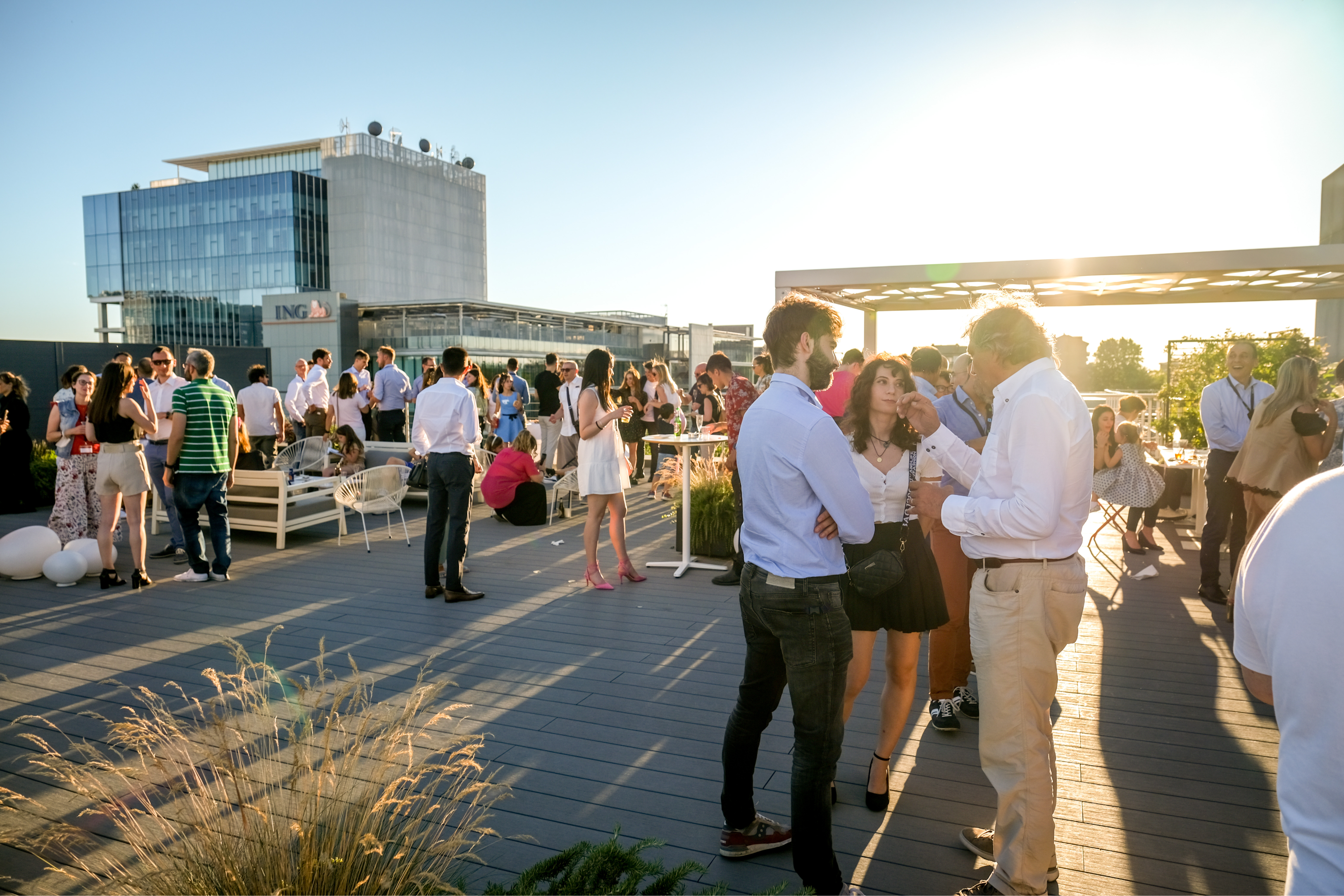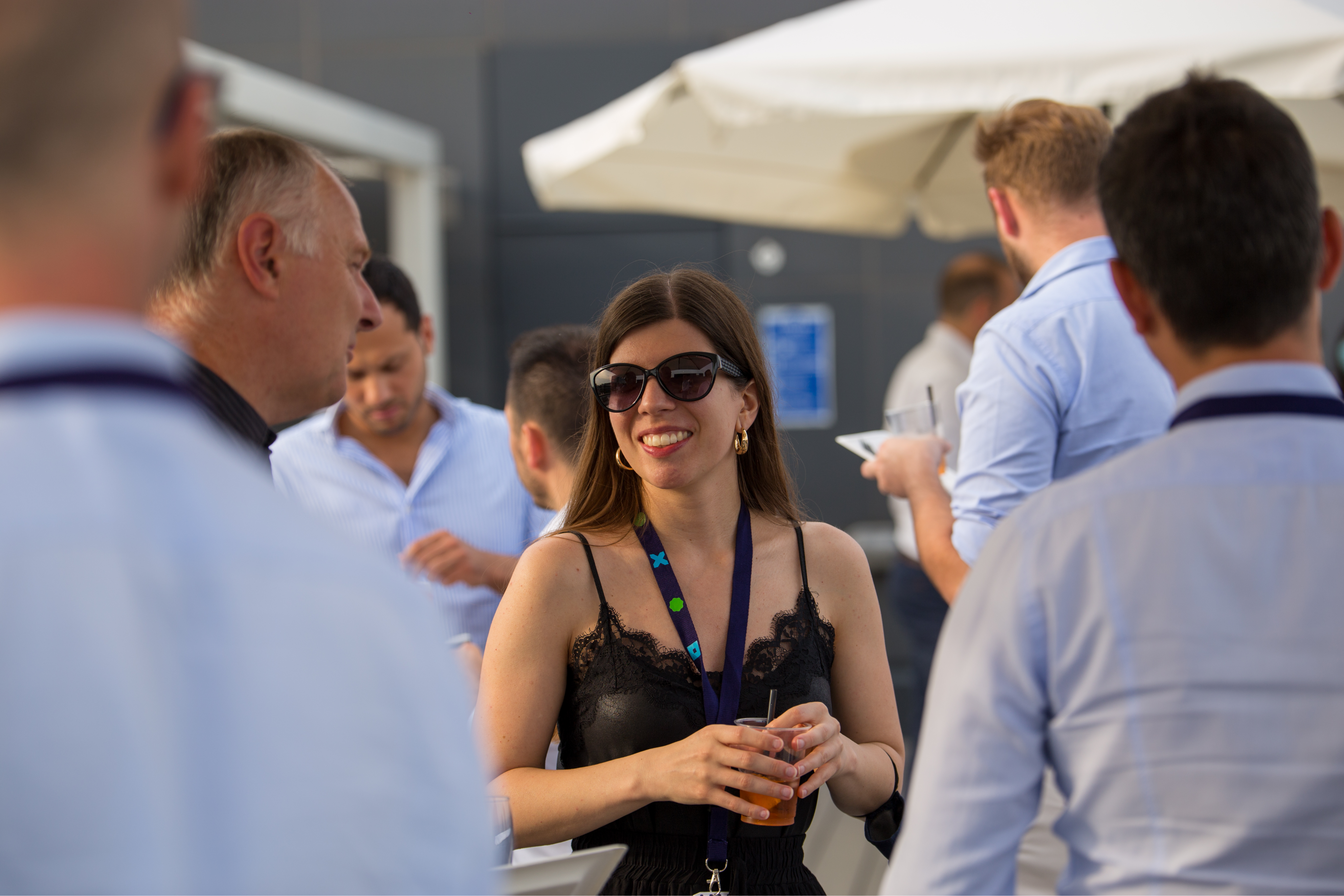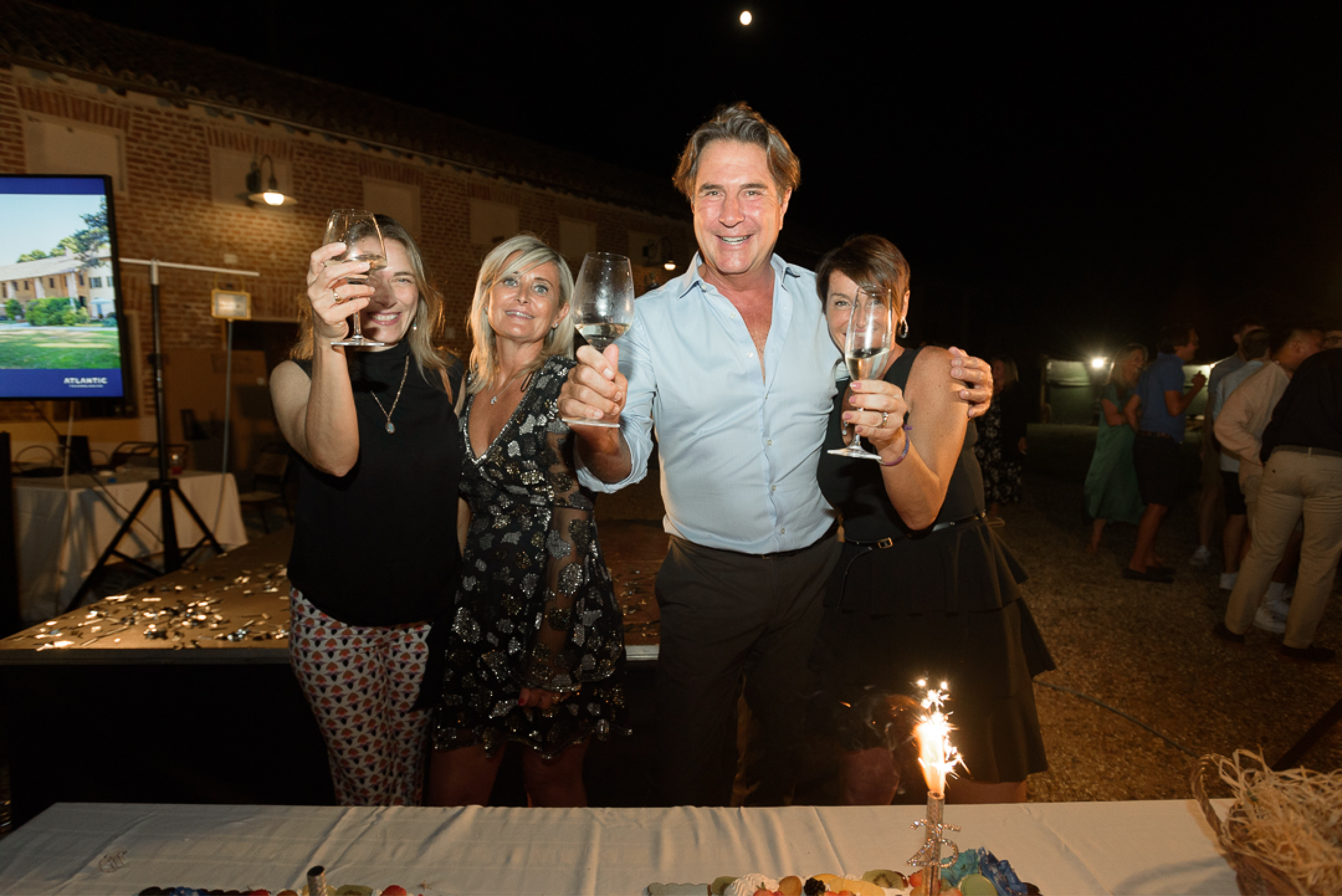 "I've had the pleasure to work with both the UK and the Italian teams over the last two years. I would say that we're relaxed, easy going but also hard working. I believe this is a great balance and one that you don't find in every consultancy company." – Denis Pytel, Solutions Architect
"At Atlantic you never hear people raising their voice, people always collaborate with the utmost availability and you truly feel an active part of a team of great professionals. A message for Marcelo, originally from Buenos Aires: Gracias por haber creado las condiciones y un ambiente de trabajo para que cada persona pueda expresar al máximo su potencial." – Luca Steis, Change Management Advisor
"Atlantic is a unique place because of the unique people who are part of this company." – Davide Gagliardi, CRM Consultant
"The working atmosphere is really unique and each employee works with serenity. It's a sort of second family in which it's a pleasure to work for every day." – Marco Vismara, CRM Project Manager
"Atlantic empowers and trusts its employees to perform their roles and responsibilities. This stems from the top and shows the trust and respect Marcelo has for his employees, making Atlantic an enjoyable and special place to work. Congratulations to Marcelo for 25 years of service and for establishing such a successful and wonderful company." – Ben Tym, Head of Programme and Project Management
"I am surrounded by smart and supportive colleagues that are passionate about what they do and make a difference to our clients. What I have found in the new age of remote working is you definitely feel very connected with the team and it is easy to see the embodiment of values that underpin Atlantic Technologies shared by everyone." – Jabril Karim, CRM Consultant
"During all these years at Atlantic, I have traveled the world, from China to the USA, risking to be sent to Colombia and Nigeria! Thanks to Atlantic for the wonderful opportunities and fantastic experiences." – Arianna Cavanese, Change Management Specialist
"I joined Atlantic a year ago and I've found an environment in which work and leisure are perfectly balanced, go on like this…" – Paolo Mazzola, ERP Senior Consultant
"The environment, the people, the culture…Marcelo has shown an example of entrepreneurship and how to create a beautiful environment." – Amedeo Nacci, Sales Executive
"I'm Atlantic employee number 2, It's been an amazing 25 years!" – Simone Caslini, ERP Resource Manager
Atlantic will continue to drive a people first approach and to ensure that our employees feel happy and valued.
We're consolidating a strong leadership in the ICT market and creating greater value for our employees, therefore we are always looking for people who want to join us on this journey. Would you like to work with us?