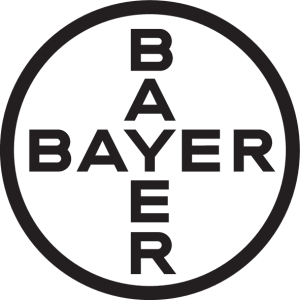 Atlantic developed a powerful, modern and intuitive BI interface for Bayer Italia that allows for data analysis, process optimization and the ability to monitor investments, sales and media trends. All with Tableau Software, the most powerful BI system in the world.
The Project 
With over 150 years of history behind it, Bayer is a multinational Life Science and Healthcare company and one of the largest pharmaceutical companies in the world. The company has three business divisions: Pharmaceuticals, Crop Science and Consumer Health and is present on the global market with over 170 products.
The company was looking for a partner able to implement a single platform to effectively lead the divisions and build a data-driven strategy for the marketing and sales departments. The activity required the creation of a platform capable of organizing both internal data, "Sell-in" (sales, CRM, excel documentation) and external "Sell-out" data (purchases, investments, digital data). We talked with Bayer stakeholders, Silvia Paesani, Manuela Dellarole and Laura Regruto on the Italian Pharma Analytics webcast.
Bayer Italia chose Atlantic Technologies ICT consulting services because of its more than 25 years of experience in Cloud Computing Solutions with Salesforce CRM, ERP True Cloud with Oracle JD Edwards, Infor and Tableau Enterprise BI Analytics.
The Outcome
The experience of Atlantic Technologies' consultants has led to the implementation of Tableau Enterprise as the perfect solution for the company. We have designed a completely new system capable of converting and reorganizing files and data from Excel, SAP BI, OLAP and QLIK to direct them into a "single source of truth", perfect for the Life Science and Healthcare sector.
We have migrated all of Bayer Italia's data history and linked all data from different sources onto a single platform. A request from the company was the flexibility and ease of use of the interface. We then created an intuitive interface that simplified the employee user experience. By adding custom filters and selectors, the software has made analysis even easier and faster.
Switching from Excel files to Tableau has been an important step forward!
Silvia Paesani
BI and CRM Manager | Bayer
Start your journey today.
Get in touch to set up a free consultation.