In order to compete and succeed in today's market, companies must focus on the strategic use of social media. From the creation of captivating content to instant user engagement on different channels and the tracking of online conversations, social managers must keep their finger on the pulse at all times. Social media generates enormous and ever-growing amounts of data, so tools like those provided by Sprout Social are vital for leveraging generated insights to the advantage of business. But what is Sprout Social? How does the social media management tool actually work? Let's take a look at it, together.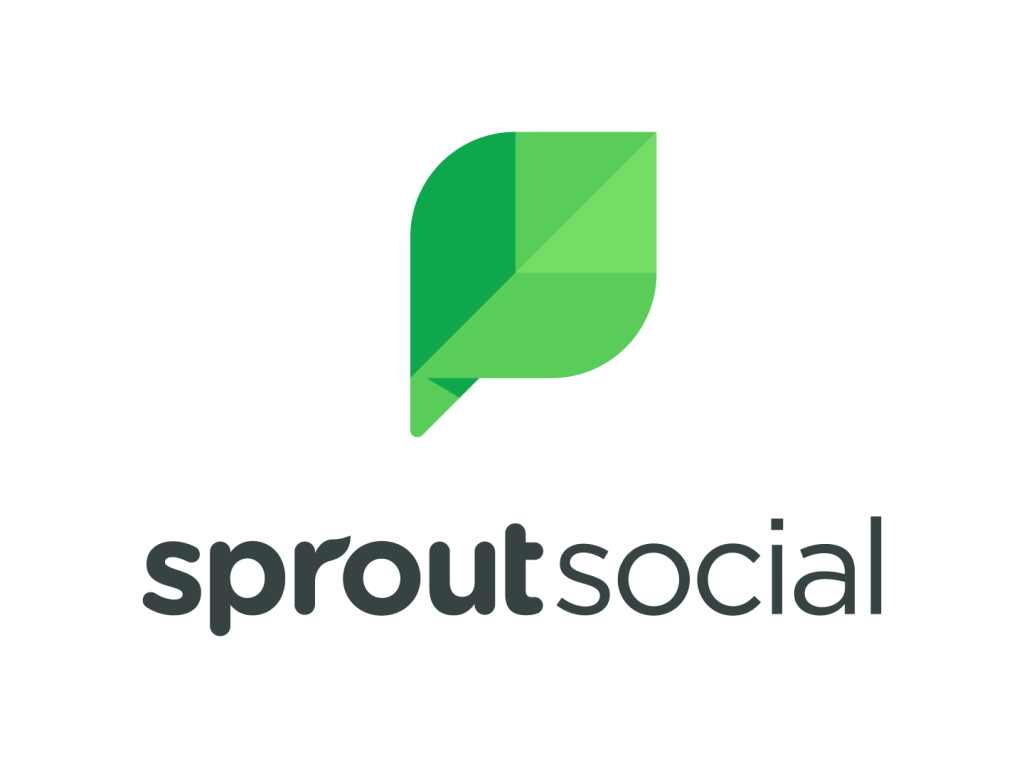 What is Sprout Social?
Sprout Social is a complete social media management platform that enables companies and agencies to collaborate and better understand, involve and intercept their desired audience. The solution operates on most social networks, including Twitter, Facebook, Instagram, TikTok, Pinterest, YouTube and LinkedIn, and it provides listening, customer service, data analysis and advocacy functionalities. It also integrates with the best CRM solutions to deliver a unique customer view.
By integrating Sprout Social with Salesforce, companies can have a full overview of their interactions with customers.
Sprout Social is used by over 30,000 companies worldwide, B2B as well as B2C, in sectors like education, tourism & hospitality, fashion, digital marketing and many more.
But what does the platform do exactly, and how does it help your teams? Let's take a look at its functionalities.
How does Sprout Social work?
The adoption of Sprout Social is a watershed moment for social media managers and companies in general, in terms of:
Social Listening: with the social listening automation tool (Sprout Social's Listening) you can monitor what is said online and simplify the creation of customised content. More specifically, with Sprout Social's Listening you can keep conversations under control at a global level and dominate share of voice in your sector. With the intuitive dashboard, all users can keep track of trending topics and conversations as they populate. Data obtained by listening boosts the efficiency of other company areas, like customer service or new product development.
Publishing: the platform's publishing tools enable the planning of content on all social channels, that are visible in a single calendar. With the publishing tools you can keep track of comments, mentions and tweets in real time. You can also create visually captivating and engaging content, and publish your posts at the most strategic times.
Engagement: from community management to customer assistance, with the integrated engagement tools of Sprout Social you can proactively reach out to your customers, satisfy their needs and nurture their loyalty. Functionalities include review management, which is useful for reinforcing online reputation, and automated chatbot creation, for the rapid resolution of any assistance issues.
Analytics: Sprout Social's analysis tools enable the monitoring of campaign performance and conversations on social media. The platform's report suite can be used to generate detailed and specific reports, monitor and compare the performance of competitors on social media with your company. The solution also enables the tracking of metrics on audience growth, coverage, views, engagement, and much more.
Advocacy: The Advocacy tools provide a space in which all content, links, images and videos can be added, so that staff can explore approved content and publish it on their own social media networks in a simple and fast way.
Together all these social media management tools boost campaign optimisation and strategic decision-making, helping your business to grow.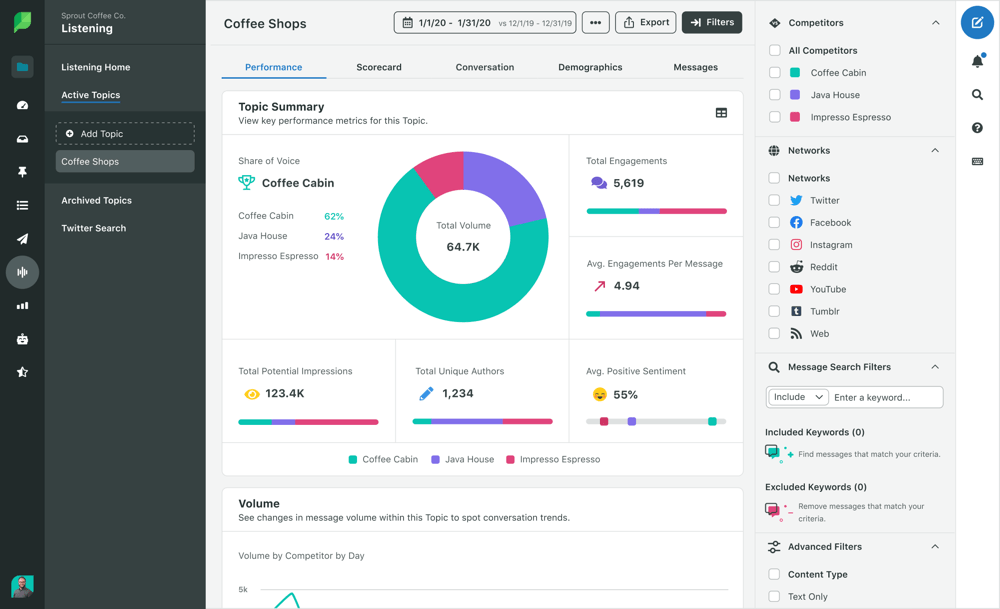 How can Sprout Social boost your company's growth in 2023?
As we look to 2023, it is clear that social media will have an increasingly direct influence on purchasing decisions. Customers and consumers are spending much more time on social media (globally we all spend 147 minutes a day on social media platforms)*.
According to a recent study by Sprout, 9 consumers out of 10 purchase from brands they follow on social media, and 86% choose such brands over competitors. Rapid response is the key to providing an effective customer service on social media. 44% of consumers stop following a brand on social media due to poor service, which can hinder the achievement of company growth targets.**
From the study it also emerged that 78% of consumers agree on the fact that social media is the fastest and most direct way to connect with a brand.
Moreover, according to the Salesforce "State of Marketing" report, 75% of decision-makers in this field see a return on their direct investment in social media.
There has been a rise with the number of online platforms used by companies to interact with their customers, and the growing number of accounts needed to manage different markets and targets, solutions like Sprout Social will be fundamental in 2023 for managing company social media accounts from anywhere. Not only is it useful in keeping the entire flow of communication on the company's social media accounts under control, social media managers can use it to manage various platforms with a single tool in a simple way, so that they can focus more on higher added value activities.
Atlantic Technologies and Sprout Social join forces to optimise the social media management of companies
Atlantic is proud to be Italy's first Sprout Social partner.
Since October 2022 – when this partnership started – we have been providing our customers with the best social media management technology on the market, so that they can optimally interact with their online audience with an unbeatable customer service.
The certified Sprout Social consultants of Atlantic help companies identify the most effective Sprout marketing tools for their business, for a digital marketing strategy that adapts to their specific requirements.
Contact us to request a personalised Sprout Social demo.
*Statista Average daily time spent on social media worldwide 2012-2022
**Sprout Social IndexTM XVII: Accelerate, 2021