Pharma Analytics: Il nuovo approccio di Bayer alla BI
Guarda on Demand il Webinar Pharma Analytics con Bayer e scopri la strategia Data-Driven applicata ai processi Sales e Marketing dell'azienda leader del settore farmaceutico. Grazie alla consulenza di Atlantic Technologies e alla soluzione Tableau Software, l'area Consumer Health Italia ha oggi immediato accesso all'analisi dei dati ed è in grado di prendere decisioni consapevoli e tempestive.
CONTENUTI WEBCAST 

The Atlantic way
Massimo Celani, VP CPM Solutions | Atlantic Technologies

Science for a Better Life, Data for a Better Company
Silvia Paesani, BI and CRM Manager | Bayer

Bayer Consumer Health: nuovo approccio alla BI
Laura Regruto, Senior BI Analyst | Bayer
DEMO Sell-out Visual Analytics
Pharma Analytics e il progetto Tableau Software in Bayer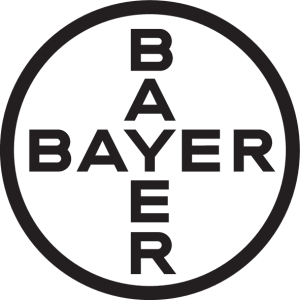 Bayer è un gruppo globale che vanta oltre 150 anni di storia e possiede competenze chiave nel settore della salute e dell'agricoltura. Grazie allo spirito di innovazione dell'area Customer Health Italia, nasce il progetto per la creazione di una Strategia Data-Driven volta a generare insight di valore per migliorare i processi decisionali dei team Sales e Marketing.
A chi è rivolto il Webcast Pharma Analytics
Il Webcast è dedicato ai professionisti dei reparti IT e per il Management Team, Operation, Sales Force Effectiveness Manager, Business Development Manager, Data Scientist, Business Intelligence Manager del settore Farmaceutico.
La consulenza di Atlantic Technologies
Atlantic Technologies è un'azienda internazionale di Consulenza Cloud, Partner Salesforce dal 2005 e tra i primi Partner Tableau in Italia. Grazie alla nostra conoscenza di processo e di settore abbiamo sviluppato la suite di soluzioni Atlantic Analytics Cloud di cui il modulo di analytics per il settore farmaceutico fa parte.